From "Spaceballs" revelations to the porn-watcher's guide to hot hebrews, this year was a banner one for the sort of deeply insightful and profoundly life-changing stories you've come to expect from Heeb. So, as we get ready to close the book on 2013, let's look back at the ten biggest stories of the year: 
*****
10) Is Sarah Silverman Going Christian?
This was a close one, folks. During an appearance on W. Kamau Bell's Totally Biased (RIP) we noticed our former cover-model sporting some suspicious neck ware. People began to panic – was Sarah drifting Christ-ward? Fortunately, the issue was put to rest by none other than her father and sister, who chimed in to set the record straight. No, Sarah wasn't turning in her Jew-card. She just liked how the cross looked between her cleavage. Classic Silverman.
9) Marc Maron and Michael Ian Black Have The Most Passive Aggressive Twitter Spat Of All Time
Podcasting super-star and longtime indie-comic stalwart Marc Maron loves to express raw emotions whenever and wherever he can. Sketch comedy smarm-master Michael Ian Black, on the other hand, tends to ooze a self-satisfied smugness that blurs the line between between his professional personal and his private one. Maron and Black have never particularly liked each other, but when the two finally let loose on twitter, the result was a world-class exercise in acid-tongued passive aggressiveness.
8) God Made A Commercial Parody
Superbowl 2013 had a number of highlightable moments, but perhaps none more so than a truck commercial that seemed to stop everyone in their tracks. Lifting audio from Paul Harvey's iconic "God Made A Farmer" speech, Dodge did what all Super Bowl commercials try to do – make an ad that feels like something more. And yet, something about this sweat-off-the-brow ode to Middle America didn't seem quite right in the corporate dominated world of the 21st century. So comic Nick Wiger, envisioning what God hath actually wrought, gave us a spoof of theological proportions.
7) WATCH: The Jewish Hunger Games
It's one of the biggest franchises in the world, so it stands to reason that someone would get around to making a Jewish spoof of Suzanne Collins' tween dystopian series. And, when better to spoof the Hunger Games than during Judaism's own hungry holiday – Yom Kippur. And sure, a few of the jokes fall flat, but what? You expect brilliantly incisive comedy when you're so. damn. hungry?
6) The Best Half-Jewish/Half-Asian Queen-Inspired Bar Mitzvah Video You'll Ever See
2013 was, among other things, the year for Bar Mitzvah videos. But, in a crowded field of contenders, this one was a no-brainer. Soon-to-be Bar Mitzvah boy Jorel belt's out Queen while suitably psyching everyone up for his big day. We'll just assume our invite was lost in the mail…
5) Gorgeous Middle Eastern-Style Cover Of Radiohead's "Karma Police"
It's been a while since Radiohead put out any music worth mentioning, but if this video by Tel Aviv musicians Rotem Shefy and Leat Sabbah is any indication, people still pine for Thom Yorke's songwriting heyday. Forget 2013, this remains one of Heeb's most shared stories of all time – with good reason. The debka spin on one of Radiohead's most recognizable songs is fantastic in its own right, while reminding people how fucking good the original truly is.
4) Hitler's Lousy Life In K.I.Z.'s "Ich Bin Adolf Hitler" Music Video
Imagining Hitler had survived the war isn't exactly uncharted waters, but until Berlin rap ensemble K.I.Z. released their track "Ich Bin Adolf Hitler," we're pretty sure no one had pictured der fuhrer as a washed out, hipster fuck-up living in disgusting squalor. Starring "Germany's only living Jewish comic" Oliver Polak, the video isn't pretty by any means (…at all) and ended up missing a chance to address the tendency of young Germans who, rather than actually confronting history, make bad jokes instead.
3) The 18 Hottest Jewish Women (As Determined By Porn Viewers) 
Ahh, Jews and porn. People just can't seem to get enough of it. So when XXX streaming giant Pornhub.com asked their dedicated followers to name the hottest Jewish ladies in the world, people turned out in droves to tell them what's what. Pornhub's final ranking may not have been 100% scientifically accurate (Still waiting for the Nate Silver ruling on that one) but it gave us all some fascinating insight into who the average porn-fanatic (That is: the type of porn watcher who'd participate in an ultra-niche survey like this one) thinks is the ultimate Jewess.
2) German Heckler Gets More Than She Bargained For From Jewish Comedian
Comic Steve Hofstetter does not like to be interrupted. Especially if he's being interrupted by a German who doesn't seem prepared to…speak German. Did he over-react? Should she have kept quiet? Maybe on both counts. Whatever the case may be, people were fascinated by the dynamic between a Jewish comic and a German heckler, pushing this to the #2 most read story of the year.
*****Which brings us to the top story of 2013…*****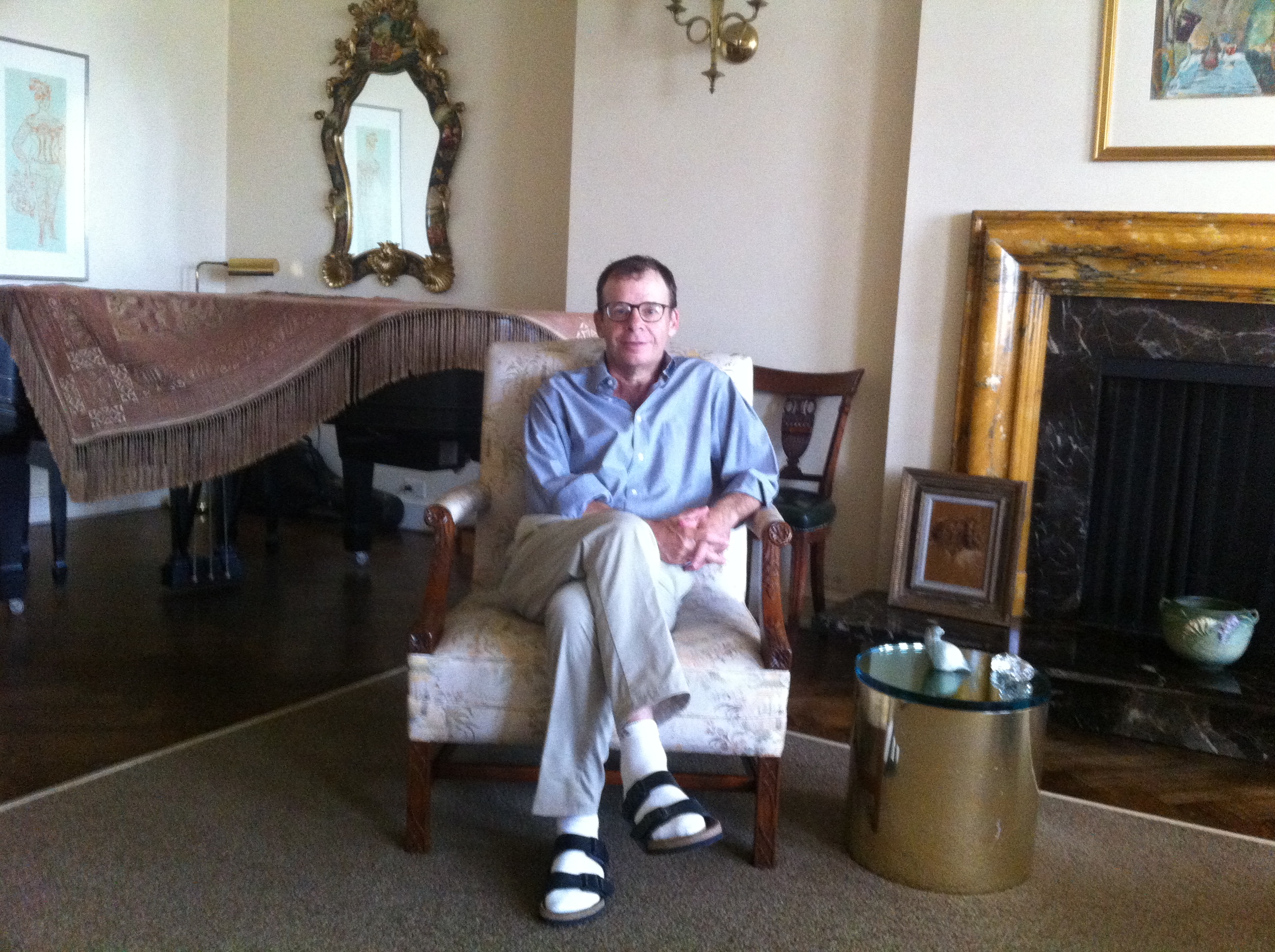 1) "You Don't Do Liner Notes With The Dead Sea Scrolls": Rick Moranis In Conversation
As Joni Mitchel famously droned "don't it always seem to go that you don't know what you've got 'til it's gone." And, in the case of the famously media-shy Rick Moranis, she couldn't have been more right. After we published our interview – the first in-depth sit down with the comic in years – the feedback was immediate, and overwhelming: people missed Rick and wanted him back in their lives. Here's hoping the world gets more much-needed Moranis in 2014!
*****
Thanks for making 2013 a great year for Heeb. And stay tuned – we've got exciting things in store for the year ahead!
 [cover image via]
What do you think?