If you've listened to Marc Maron's WTF podcast, you know he and Michael Ian Black aren't exactly fans of each other. But, for a long time their animosity seemed fairly passive: just two guys who did comedy differently – Maron, with his emotions on his sleeve, and Black, reveling in snooty aloofness – no big deal. This afternoon, however, something snapped, and their dislike for each other was slowly ratcheted up from a room temperature "Meh" to a lukewarm "Hmm".
It all started innocently enough, when Maron in tweeted the following:

What followed was…well, uncomfortable.

Aaaaaaaaaan, we're off! Folks, this is what happens when two masters of Jewish guilt and passive aggressiveness go toe-to-toe for the whole world to see.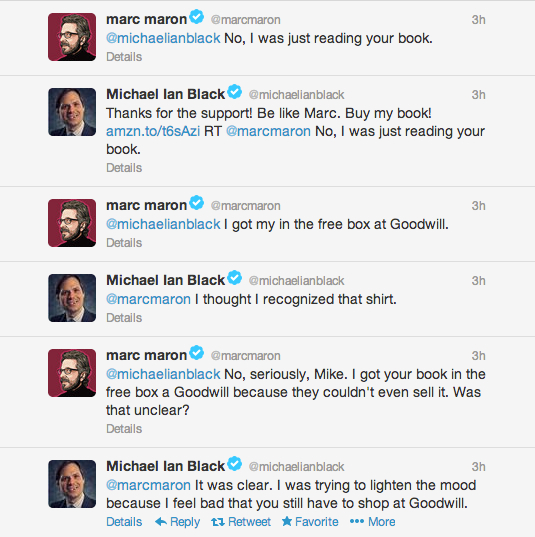 What? Do kvetchy Jewish comics not listen to Mackelmore?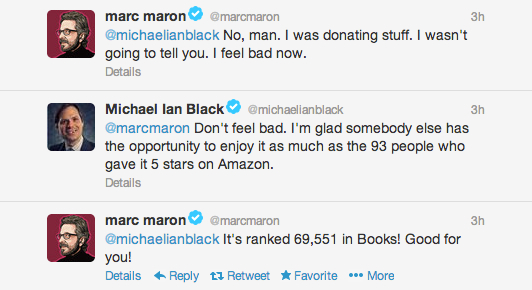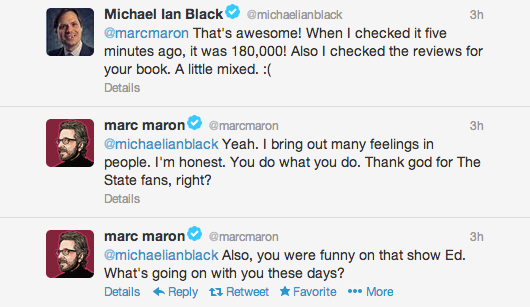 This, by the way, is a lie. No one was funny on that show "Ed". No one.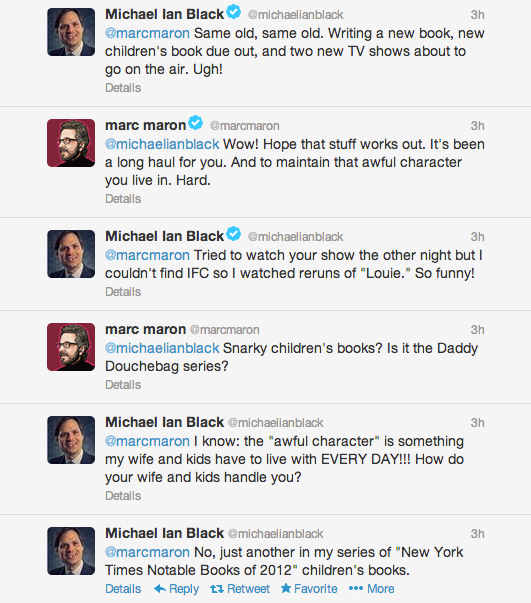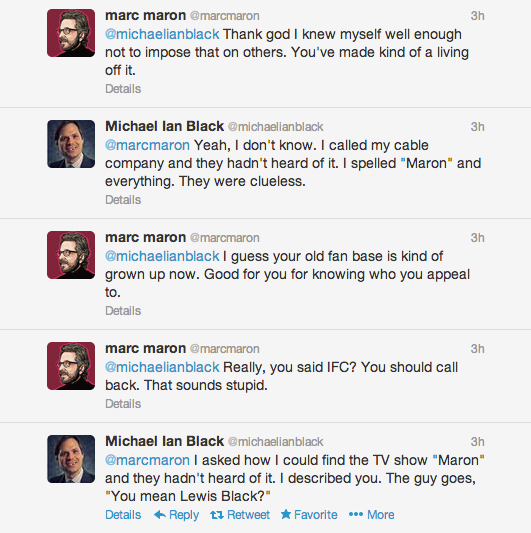 *yawn*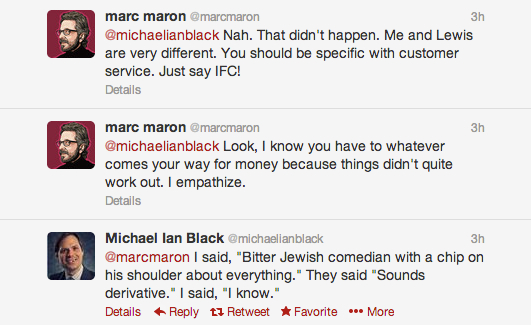 He said "Jew". Everybody drink.

*zing!*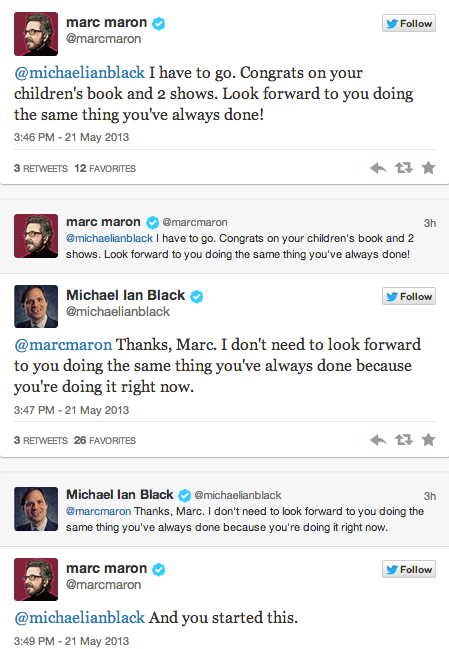 The conversation (mercifully) was over, but the damage was done.


So, who won? It's tough to tell. Both comics got some decent jabs in, but without a decisive knockout the decision goes to the judges – tell us who you think won in the comments below.
What do you think?