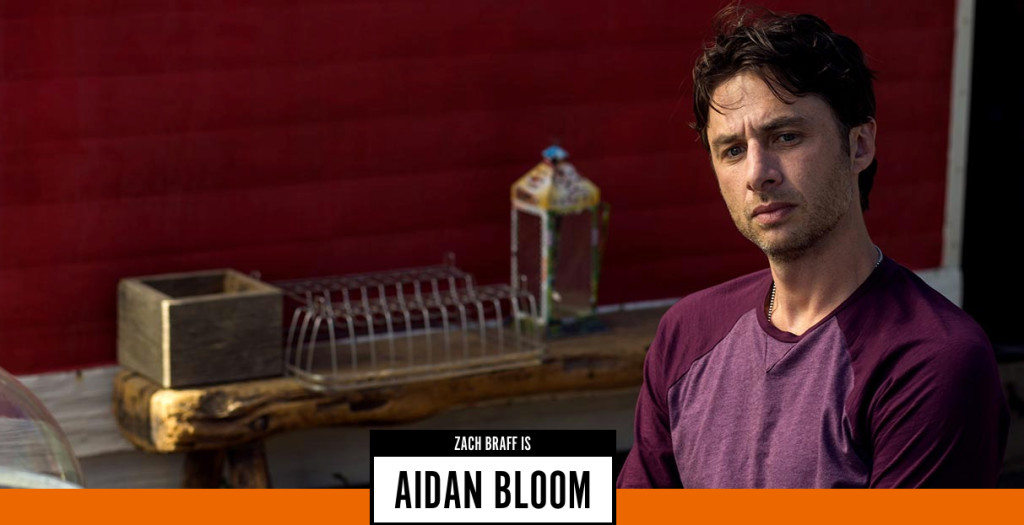 In 2004, Zach Braff's Garden State rode into the film world like a hungover knight in shining armor. It's an emblematic coming-of-age story, set in a world of young adults who have no idea how to be adults. Braff is ten years older now, and his latest film, Wish I Was Here, bears signs of his aging. When I spoke with Braff over the phone it became clear that Wish I Was Here is the work of someone comfortable in a new phase of their artistic career.
"[Wish I Was Here] is more about familial love," he explained, "Whereas Garden State was more about a young man discovering love for the first time and sort of being rescued by that feeling."
Otherwise, differentiating between Braff's two films is a bit like comparing apples to apples that fell from the same tree. In WIWH, the protagonist, is a struggling actor who deals with good deal of emotional unrest, both in his relationships and his esoteric life. Sound familiar? It's a comparison Braff brushes off:
"Of course, anytime you make a sophomoric effort in anything, people are going to compare it," Braff said.
Braff wrote the script with his brother, Adam, and the story is a mashup of their lives. Zach's acting struggles and Adam's family concerns are sprinkled throughout.
"Obviously most people watching the movie aren't struggling actors, but that's my story, so I put it in there," he admits. "But I assume and hope that people insert their own dream that they're going after."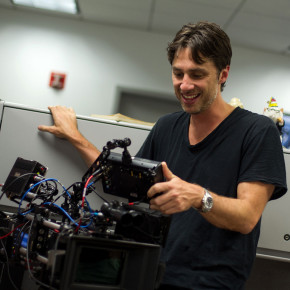 "I find that there's just so many doubters out there," Braff said. "In my life, I've just come across so many people that say 'You're not going to be able to make that happen' or question people going after their dreams, no matter how big or small, and I hate that."
It's doubters like these that led Braff to a question that became a haunting inspiration for his film.
"How long are we able to go after our dreams?" he asks. "Especially when people in our lives are telling us to give up."
In the film, Braff's character Aiden is a Schrödinger's Cat of sorts, looking to Judaism to help him through crisis, despite not really having any faith. His searching doesn't lead to clear answers, necessarily, but he comes closer. It's a mature ambiguity Zach seems particularly comfortable with.
"The character learns that he cannot clutch onto the exact, specific form of his dream so tightly, and that if he lets the clench of his fist go a little bit, and takes a step back, he can approach that dream from a new angle," explains Braff.
Not that he claims to be providing any sort of emotional roadmap.
"I don't like films that come to conclusions," Braff said. "It's just rumination. I mean, who am I to give answers?"
If there's one thing Zach was unambiguous about, it's the filmmaking process. Particularly fundraising:
When I asked why he thought there aren't many films that deal with Judaism as a religion, especially in relation to the saturation of "Jewish humor" in movies, he explained "No one wants to make a movie about Jews. It's almost impossible. We're two percent of the population and shrinking. That's why I had to make this movie in such a unique way." It's a sentiment he'd expressed earlier, saying "If you want to know if anyone wants to finance a movie about irreverent secular Jews, I can report back that the answer is no."
With that in mind, Braff launched a successful, if controversial Kickstarter campaign, which incidentally gave him much more freedom to put whatever he wanted in it.
"Any film you see anywhere, someone has had to appease a studio or lots of cooks in the kitchen or test audiences or studio bosses or financiers. Most movies end up somewhere as a compromise between art and commerce," he said. "For better or for worse, I made the exact movie that I wanted to make."
That means a film full of disagreeable rabbis, judgmental parents, and as much anxiety as Zach's heart desired. Which isn't to say he feels he's out on a limb with this film.
"If anyone's going to appreciate this movie, it's the readers of Heeb." explains Braff.
"I made you a movie."
*****
Wish I Was Here opens nationwide Friday, July 18th. For more, read our review and visit wishiwasheremovie.com
This interview has been edited for clarity and length
What do you think?