For decades (centuries? Millennia?) Abe Foxman and the Anti-Defamation League have acted as if they are the sole stewards of one of Judaism's most sacred and cherished traditions: Calling people Anti-semites.
And, let's face it, they can be pretty awful at it. But, times are changing…
The just-launched antisemiticornot.com takes the power of decrying anti-semitism out of the hands of archaic institutions and puts it where it belongs – back in the hands of we, the people. Like hot-or-not (and its dirty cousin naked-or-not) before it, Anti-semitic-or-Not shows users an image, and lets them rank it on a Jew-hating scale of one to ten.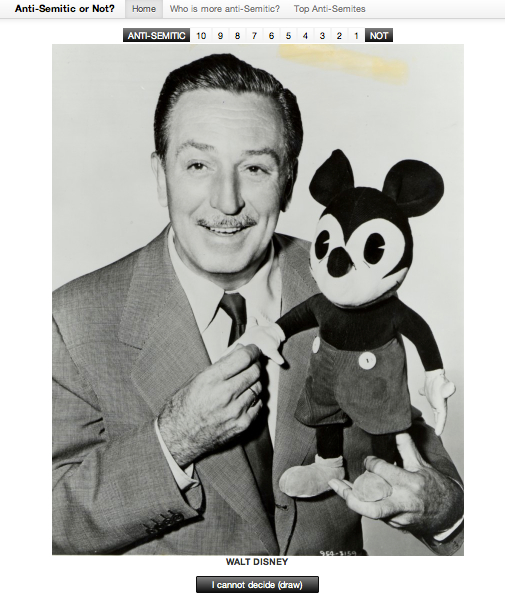 For those who crave a little competition with your stone-casting, the site also lets you vote between two images to determine which is more anti-Semitic.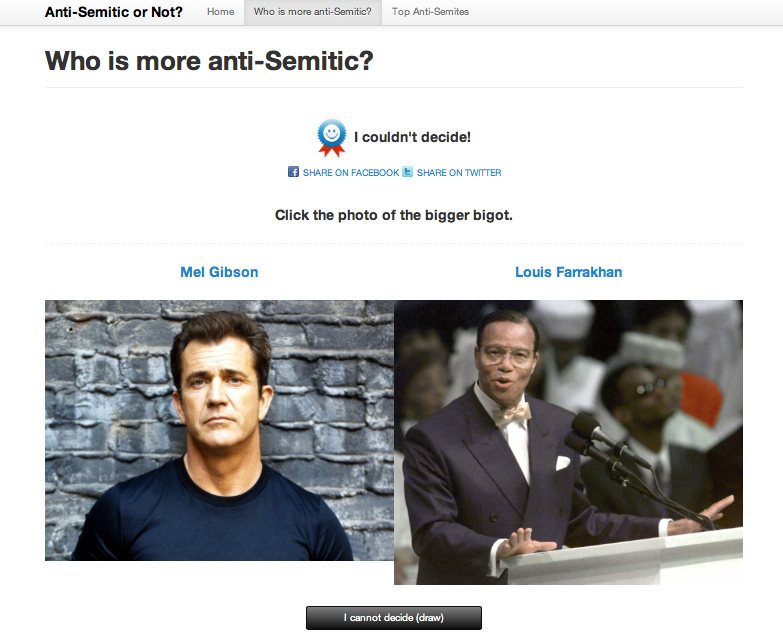 We can tell you right now – You're gonna have to pace yourself. Otherwise – we promise – you'll find yourself awake at 3 am, clicking away to make sure the whole internet knows just what a deranged Jew-hater you think Mel Gibson is.
So, no matter if you gave Jimmy Carter a 2, or Ron Paul a 9, we're just glad to see someone finally take "anti-semitism" away from a few well-paid professionals, and turn it over to the only forum that matters anymore – anonymous internet polls.
What do you think?