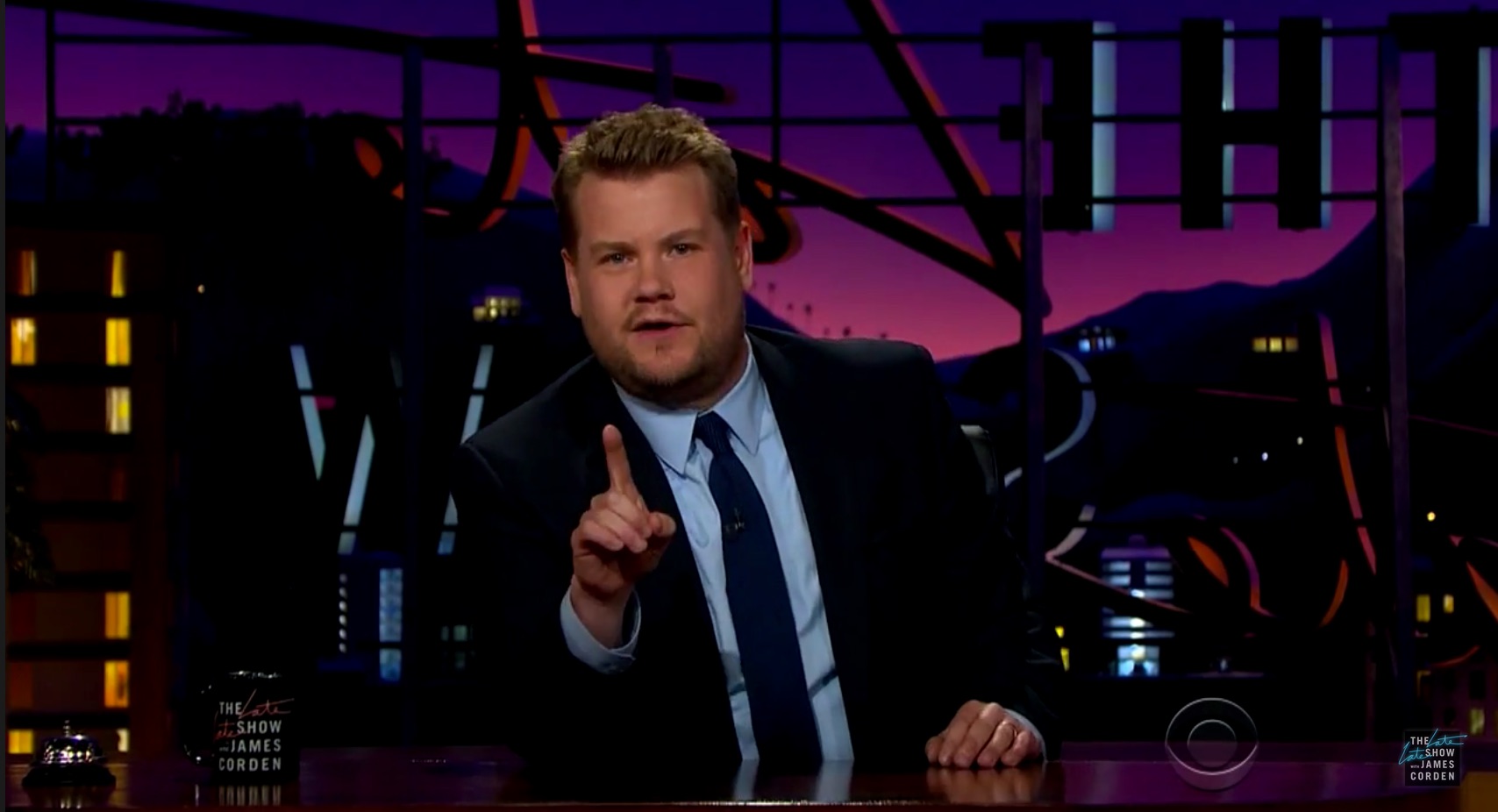 A Bar Mitzvah is, arguably, the most important event in a young Jewish boy or girl's life. And, once the praying, and the torah-reading, and the mazal-toving is out of the way, it's time to kick back, turn up, and party down.
But as Bar Mitzvah parties grow more and more ostentatious, complete with big-budget floor shows, celebrity guests, and even Nicki Minaj's boobs, you have to wonder: What happens to the little guy? The kid whose parents just want their child to turn thirteen surrounded by friends, family, and maybe a reasonably priced DJ. How's that kid going to compete in a world where Bar Mitzvah parties mean Iggy Azalea flashes her crotch, and Michael Douglas pulls his?
Enter Late Late Show host James Corden.
After learning of Nicki Minaj's appearance at a swank Manhattan BM party this past weekend, Corden decided to take a stand for all the kids who have to enter Jewish adulthood with that looming over their heads. How? By offering to take one lucky Bar or Bat Mitzvah kid, and throw the full weight of a late night talk show behind making their party the single greatest entree into Jewish adulthood the world has ever seen. Check it out:
Sure, they may not be as boner-popping as Nicki Minaj in a low-cut miniskirt, but having James and bandleader/ultra-hipster Reggie Watts running the Bar or Bat Mitzvah show is about as cool as it gets. If you, or someone you know is lookin' to kick an ancient an ancient Jewish life-cycle ritual into high gear, check out the full contest entry rules, and who knows – Maybe the next ridiculously over the top Bar Mitzvah party we love/hate/love in Heeb will be yours!
What do you think?