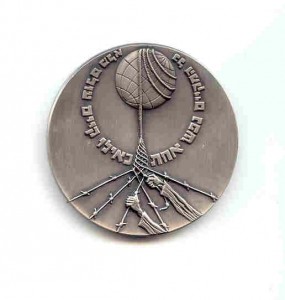 So Jewdar is back, after a three week hiatus (two weeks on a road trip to Graceland with Mrs. Jewdar and the Little Jewdars, one week to decompress and watch and absosmurfly hate Portlandia).  Now that we're back, however, it's time to start working through some of our backlog.  Documents were uncovered recently suggesting that in 1940, Hitler intervened on behalf of his former company commander (Nerd Alert:  While Jews could not be officers in the Prussian Army, they could be officers in the Bavarian Army)  (Super-Nerd Alert:  Imperial Germany maintained separate armies for its various components, which were all under the jurisdiction of the Imperial Army), Ernest Hess, to prevent his deportation.  While this is touted as unique event, there were at least two other circumstances in which personal connections to Hitler resulted in Jews being saved.  In 1938, another Jewish officer from the List Regiment, Hugo Guttman, was released from police authority after authorities realized his personal connection to the Fuhrer (he had recommended Hitler for his Iron Crosses).  That same year, after the Anschluss with Austria, Eduard Bloch, who had been the Hitler family doctor, and for whom the future had pledged his eternal gratitude,  seems to have received special protection.
As pointed out to Jewdar by Heeb hotshot Jonathan Poritsky, this raise an interesting question.  According to Yad Vashem, the criteria for being selected as a Righteous Gentile (nothing insulting about that), are as follows:
Active involvement of the rescuer in saving one or several Jews from the threat of death or deportation to death camps
Risk to the rescuer's life, liberty or position
The initial motivation being the intention to help persecuted Jews: i.e. not for payment or any other reward such as religious conversion of the saved person, adoption of a child, etc.
The existence of testimony of those who were helped or at least unequivocal documentation establishing the nature of the rescue and its circumstances.
Now, let's review, shall we?  While Hitler didn't seem to be personally involved in the case of Gutmann, he seems to have played a role in helping both Bloch and Hess.  Certainly, Hitler did not stand to receive any personal benefit from this aid.  And there does seem to be some solid documentation as to the "rescue and its circumstances."  The tricky part, of course, is of course, #2.  Certainly, it was no risk to his life or liberty, but might these acts of Jew helpery jeopardized his position, if not as Fuhrer, then at least as the Reich's unequivocal Jew-hater #1?
And this brings us to our big selling point.  While Jewdar understands that to many people, the very idea of making Hitler a Righteous Gentile is grotesque, but there's something appealing to us about the notion of remember Hitler, not for making Germany Judenrein, but for saving German Jews.  A lot of Jews may hate the idea, but something tells us Hitler would have hated it more.
What do you think?