"Bombshell" McGee's public image makeover has, thus far, been a big tattooed fail. For some strange reason, America refuses to embrace its newest sweetheart. Things started off all right with that very public apology to wronged wife Sandra Bullock, but how could hosting something called the "Bad Girl's Night Out" party ever convince people you're really a good girl, Bombshell? (Plus, that event was cancelled just three hours after it was announced. The Fontainebleau hotel is evidently moving away from the "Nazi whore" market.) To assist in her transformation from harlot to "adult entertainer with a heart of gold" – an alt Pretty Woman, if you will – Heeb offers Ms. McGee these helpful hints.
Step 1: Get a tattoo of the Roots DVD cover art. You might be short on clean dermal real estate, but any ink-free skin left should be used to display a camaraderie with people of color.
Step 2: Learn to knit. Yarn tells the world that you'd rather sip hot cocoa in a snow-covered cabin than clean knives with your tongue. And hey, if you mess up the pattern, you'll have material for some very soft pasties.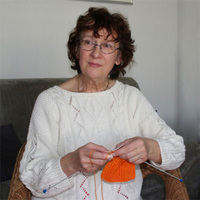 Step 3: We know you like spelling things out, both on your flesh and with magnets. Perhaps you could host a Scrabble tournament? Remember: No proper nouns or acronyms allowed. ("Himmler," "Astroglide" and "WP" are no good.)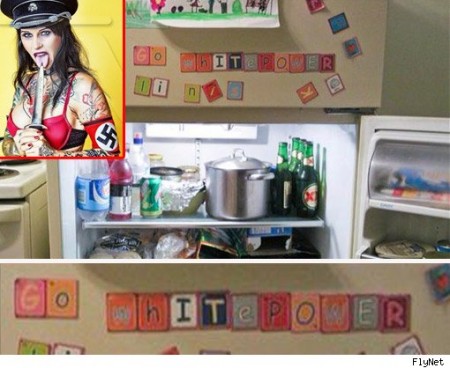 Step 4: Sign up for one those celebrity rehab reality shows. Blame those past screw-ups on drugs, alcohol or sex, and gain mainstream respect by sticking to your recovery plan. A deal to write children's books for Harper Collins is sure to follow.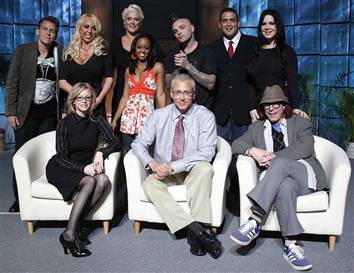 Related posts:
Jesse James Fail: Everything You Ever Wanted to Know About Nazi Fashion (But Were Afraid to Ask)
What do you think?