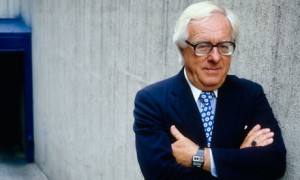 Ray Bradbury, one of the greatest sci-fi writers (or writers, period) passed away yesterday morning. While he wasn't Jewish, he was carmudgeny enough that I will miss him like I would any older member of our tribe.
Aside from his many short-stories and novels, we also have this video to remember him by. (Even if you're not a ray Bradbury fan, you will be a fan of Rachel Bloom's cleavage.) Yes, this video came out years ago, but just like the work of Mr. Bradbury, it is freakin' awesome and will hopefully be part of the legacy we leave for the aliens Mr. Bradbury wrote about so frequently.
God bless you, Mr. Bradbury, for your masterful storytelling, and God bless you, Ms. Bloom, for representing the desires of fangirls everywhere.
What do you think?