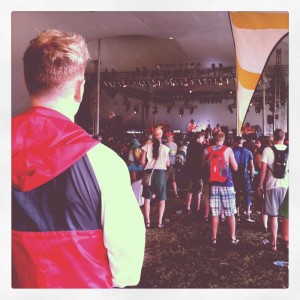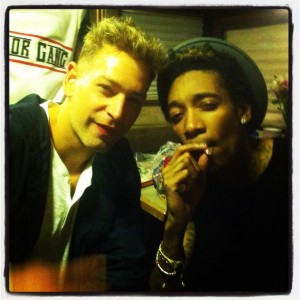 Matthew Miller has completed his transformation from hasidic reggae superstar into, by the looks of his haircut, Vanilla Ice. On Sunday the former religious icon, also known as Robert Van Winkle Matisyahu, posted to Facebook an image of himself at the Wakarusa Music and Camping Festival sans yarmulke, the traditional head covering worn at nearly all times by Orthodox Jewish men.
Another photo shows him standing next to rapper Wiz Khalifa who appears to be smoking a joint. Miller, who has admitted to a psychedelic past, has previously disavowed drug use in his lyrics and interviews claiming it interferes with one's spiritual clarity.
According to an interview with his friend Daniel Zamir in Ynet, "It looks like he's thrown off his kippa and tzitzit." Zamir further suggested that it was Miller's conscious and independent decision to shy away from the religious garb that once defined his public image.
Previously, Miller took to WNYC to rebuff claims by this magazine and others that shaving off his iconic beard presaged a descent into secularity.
But here we are, six months later, and guess who's publicly shunning religious laws like your average schmo from Westchester?
(h/t Frum Satire)
What do you think?