For some people, lox is a delicious thing to put on a bagel. For others, lox is a way of life, a religion, an alter at which the briniest of us worship in order to suck salty meaning from this thing called life. For that select group of fish fetishists, news of Williamsburg's "Service Smoked Fish" factory being put up for sale represents both a potentially horrific loss to the appetizing community, as well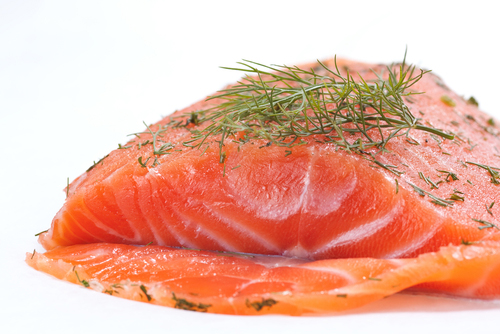 as a tremendous opportunity should the company be bought up by the right people. Owner Jay Wiener's asking price? Just under $10 million dollars – Small price to pay for a lox factory to call your own.
As Brooklyn Paper notes, Service was founded in 1934 at a different site, but has been in its current location on Williamsburg's Throop Ave. since it was moved there by the current owner's father, Nathan "Chick" Wiener, in 1955. In addition to lox, Service supplies a host of other smoked fish options to restaurants and delis across New York including the iconic Russ and Daughters appetizing shop in Manhattan's lower East side.
Barring anything fishy happening, it's not hard to imagine Service being snatched up fairly quickly – interest in lox, and old-world Jewish eats in general, is at an all-time high. But before some slick corporate overlord cuts a fat check for 10 mil, let me float this idea by you, dear Heeb readers. What if we pooled our collective pocket change and bought the place, instead? Imagine: Dozens (Hundreds? Thousands? Depends on how much change we've got stuffed in our pockets, I guess) of snarky Jews running a fish factory? Dream job, or OSHA catastrophe waiting to happen? Probably both. But for the sake of a share in a lox empire, I think we can all agree – it's worth the risk.
[via Brooklyn Paper, h/t Eli]
What do you think?