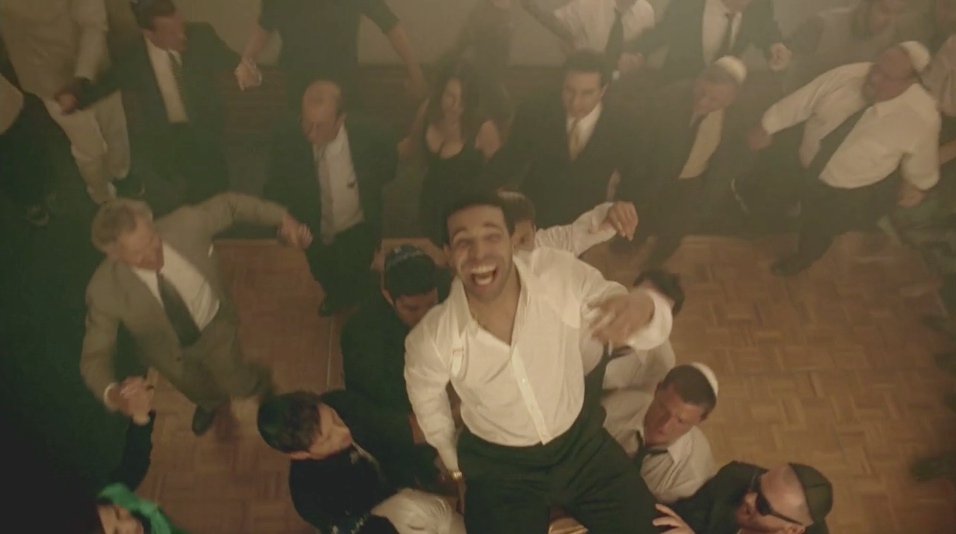 Back in 2010, Aubrey "Drake" Graham had this to say to Heeb writer Amos Barshad:
"I went to a Jewish school, where nobody understood what it was like to be black and Jewish," he says. "When kids are young it's hard for them to understand the make-up of religion and race."
With the release of his new music video "HYFR" last weekend, in which the rapper celebrates a bottle-poppin' re-Bar Mitzvah, I thought I'd go on Twitter and see how well understood he is today as a prominent black Jew.
Drake is not black enough for me.. But eminem is :P

— Esraa Al.Mudaiheem♡(@esraa4) April 12, 2012
drake is a Canadian jew. #notarapper

— lp (@theladypaige) April 6, 2012
Y is Drake allowed to say "Nigga"? He's not black and he's from Canada for god sake!

— Living Strong (@_iLiveStrong) April 6, 2012
Drake is Black Jew. Drake Sammy Davis III

— CM (@prison_wine) April 10, 2012
Drake is the smartest Black White Jew of all time.RT @Evanescenta: @GodKingOni lmao !

— Edward Andretti. (@GodKingOni) April 12, 2012
#Drake the first nigga to make a video in a church about cursing and shit and I didn't know he was a Jew though!

— [] BLACK[] POWER (@xMASON4LIFEx) April 12, 2012
Drake is a natural born jew through his dadbut he wanna be one of those fake dirty jews, blame his mama.

— shineJAY,deidra (@ShynJAmero) April 8, 2012
I'm yet to see a black Jew. (Drake doesn't count)

— Shadi Shatara (@itsonlyshadi) April 11, 2012
Did she forget drake is a Jew? Shalom aleichem my nigga

— KADIDJA (@MadeinDjibouti) April 11, 2012
#ImSickOf people saying the N word even though they're clearly not black… Take Drake for example

— Olu Fadipe (@shadowoolu) April 12, 2012
soooo i saw the HYFR vid and this nigga drake is really a Jew! =( guess

— Riyadh Khabeer (@urbesknightmare) April 12, 2012
What do you think?