Our streaming services seem to have gotten the message, because suddenly there is a ton of subtitled Israeli TV available in the US. This is great news for TV fans and conflict-in-the-Middle-East aficionados everywhere, and for anyone harboring a secret lust for the Hebrew and Arabic-speaking hotties living in that tiny slice of land nestled between Egypt and Jordan.
Here are the ten most fuckable who have appeared on screen in recent years.
*****
#10 – FAUDA (Netflix): Walid el Abed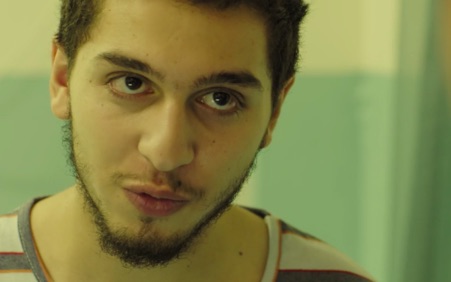 This up-and-coming terrorist is young and loyal and cares about his family. He didn't snag a higher slot on the list ultimately because he is pro-strapping-bombs-to-human-beings (not attractive). Fauda is known for showing the complicated, all too human motivations behind characters on both sides of the conflict – très sexy.
#9 – HATUFIM (Prisoners of War, Netflix): Nurit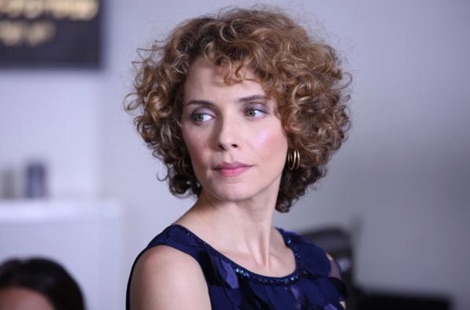 After Nurit's fiancé was captured and presumed to be dead, she married his brother — very Biden-esque. When her old lover returns alive, it's a big old balagan. She's a complicated character and really, extremely pretty. Quite fuckable.
#8 – FAUDA (Netflix): Doron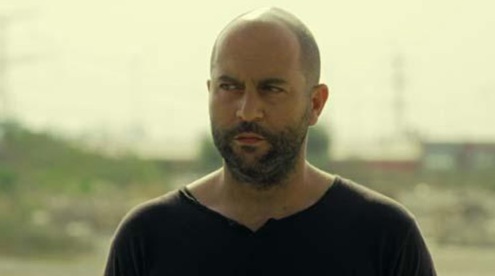 Doron, the star of Fauda, is a crazy counter-terrorist, operative addicted to violence and also not the best looking feller around, but DAMN does he have that je ne sais quoi. This guy is so fucking good at what he does. He speaks Arabic and knows all kinds of high-level counter-terrorist shit. It likely seems so real because the actor (Lior Raz) was actually in that counter-terrorist unit in real life. (He also created this superb show.) Impressed? Me too. Solidly fuckable.
#7 – B'NEI ARUBA (Hostages, Netflix): Dr. Yael Danon
Ayelet Zurer, queen of my heart, plays a surgeon about to operate on the Prime Minister of Israel until her family is taken hostage by people trying to pressure her into killing him. No pressure. She's brilliant, has authority, and isn't it nice when a TV show's premise is entirely based upon the decisions a woman makes? Extremely fuckable.
#6 – B'NEI ARUBA (Hostages, Netflix): Guy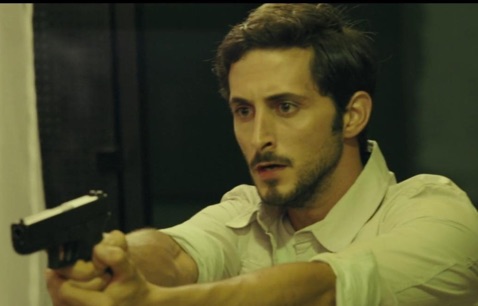 Guy is a REALLY cute hostage-taker. He clearly has the hots for the teenage daughter of his target, but doesn't hit on her and even tries to take care of her. Refreshing when a criminal is not also a creep. I'd do him.
#5 – HATUFIM (Prisoners of War, Netflix): Dana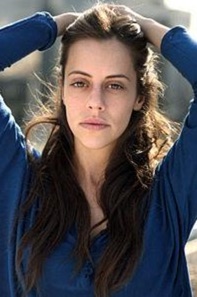 She's the whip-smart, sex-obsessed daughter of one of the prisoners of war. Her monologue to her therapist is one of the most memorable on television in recent years. Fuckable to the max.
#4 – SRUGIM (Hulu): Hodaya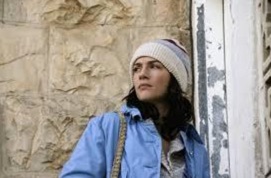 Hodaya is just a young single religious woman living Jerusalem who doesn't know what she wants or who she is or if god exists. Questioning everything? So fuckable.
#3 – HAMIDRASHA (Mossad 101, Netflix): Yonna
Yonna, the head of this Mossad training program, is really off his rocker, but it doesn't matter because this show is muy unrealistic. He's very sexy and has a well-kempt beard. Also he has authority, which is apparently the sexiest character trait on this list.
#2 – FAUDA (Netflix): Shirin
Shirin is the Palestinian doctor torn between her family and her principles. She is smart and beautiful and deals with a lot of shitty men with grace. She's earned both our respect and one of the highest levels of fuckability. Unfortunately for her, I'm attracted to men, so the #1 most fuckable slot goes to…
#1 MOST FUCKABLE: FAUDA's Boaz
Boaz is a counter-terrorist operative who (spoiler alert) gets crazy PTSD after his girlfriend is blown to smithereens inside a Tel-Aviv bar. He is vulnerable and good at his job and caring and extremely good-looking (this actor is the same as #6) and has abs to die for. Boaz rounds out this list—clearly making Fauda the most fuckable Israeli show available in the U.S.
What do you think?