News broke across the twitter this afternoon that Abraham Foxman – longtime bloviating National Director of the Anti-Defamation League – will be stepping down from his position in 2015.
For decades Foxman has played the role of arbiter for what can and can't must, and mustn't be considered offensive. Over his years of service, Foxman dedicated himself to the cause of calling people anti-Semites, and racked up countless moments of monumental what-the-fuckery, along the way; He saved us from the evils of Joan Rivers' jokes, bristled at the suggestion of mental incompetence, rattled sabers at political cartoons, and was sued for discriminating against a non-Jewish employee.
Let's revisit some of our favorite Abe Foxman memories, shall we?
*****
Abe Foxman is not a fan of Heeb. 
In the beginning… there was a word. And that word was "Heeb." Thus sayith Foxman – It is not good.
In a quote given to a Chicago Tribune reporter, writing in 2002 about this wacky new thing called "Heeb Magazine," Foxman states "It's good to have a magazine reaching out to youth, but it's counterproductive to try to get their attention by giving status and credibility to an anti-Semitic epithet"
This represents the high water mark in the Heeb/Foxman relationship.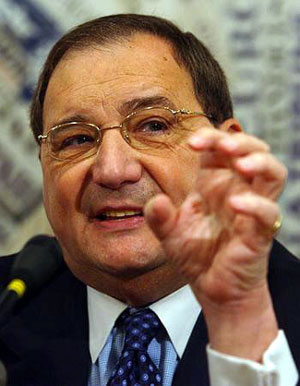 Abe Foxman decrees that making fun of Mel Gibson's Passion Of The Christ is BFtJ ("Bad For the Jews") 
It's not so much that our 2004 photo spread, which mocked noted Anti-Semite Mel Gibson's Passion of the Christ, was offensive to Christians. No, according to Abe, the problem is that "Coming at a time when a major motion picture is threatening to turn back the clock on decades of positive interfaith relations, [Heeb's] irresponsible attempt at parody has done a great disservice to the Jewish community."
Also doing a great disservice to the Jewish community is noted Anti-Semite Mel Gibson, who, by the way, still makes movies.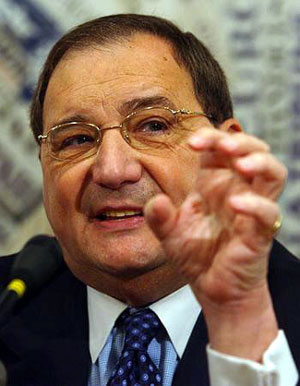 Abe Foxman tries to steal our toys
Once upon a time we had a doll, made in the image of noted Dreidel Hustler and Heeb mainstay Brian Abrams. You know who seems to hate dolls? Abe Foxman seems to hate dolls! Despite having been in production for years, the doll eventually tripped some sort of  "slow news day" alarm at the ADL, who sent Heeb an impassioned plea to cease production on our little friend, because it used "green paper marked with the universal symbol for money."
To date, no little string doll pogroms have ever been reported.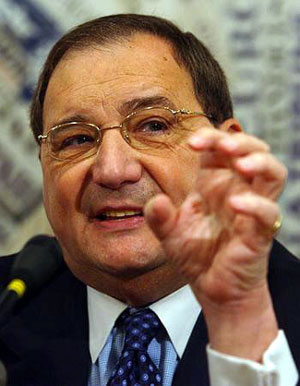 Defamation offers an awkward glimpse at the ADL's inner machinations 
Yoav Shamir's 2009 documentary Defamation offered an unflinching look at the meaning of "anti-semitism" today. Granted stunning access to both Foxman and the Anti-Defamation League, Shamir's film painted the League not as a well oiled machine, primed to combat flash points of global anti-semitism, but rather as a typical, modern bureaucracy balancing good intentions on one hand with ineffectualness on the other. As we wrote in our 2010 review:
For Shamir, they are a bunch of nebbishes with the best of intentions. […] Watching the ADL staff at work you forget that this is the one of the world's leading organizations aimed at combating bigotry. This is a bunch of people trying to substantiate their paychecks. Think Milton in Office Space.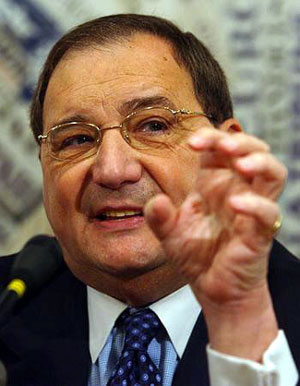 *****
Well, now our time with Milton is coming to an end, and – to take a page out of Richard Nixon's speechwriting book – We won't have Abe Foxman to kick around, anymore. But wait…what's this? According to his retirement press release:
Mr. Foxman will become ADL Director Emeritus, and he will continue his participation in advancing the League's mission by serving on both the ADL National Commission and the ADL National Executive Committee in addition to serving in a part-time consultancy.
Welcome back, Abe – We missed ya already!
What do you think?