If the upcoming Mad Men finale represents the end of what's been referred to by many as "the golden age" of television dramas, perhaps it's worth reminding ourselves that we're still doing quite well in terms of televised science fiction and fantasy. Of course there's HBO's mega-uber-juggernaut Game Of Thrones, and network hits like the CW's Arrow, Fox's Gotham, and ABC's Agents Of S.H.I.E.L.D., all of which are pretty fun shows, I guess, but it's today's announcement from author (and former HEEB 100'er) Gary Shteyngart that's little more my speed:
It's been great co-writing Super Sad True Love Story: The Series with @KarlGajdusek, to be directed by Ben Stiller. http://t.co/louQP4lRee

— Gary Shteyngart (@Shteyngart) February 10, 2015
Yes, Shteyngart's 2010, (uncomfortably) near-future dystopian novel is headed to the small screen, and already has a big name at the helm.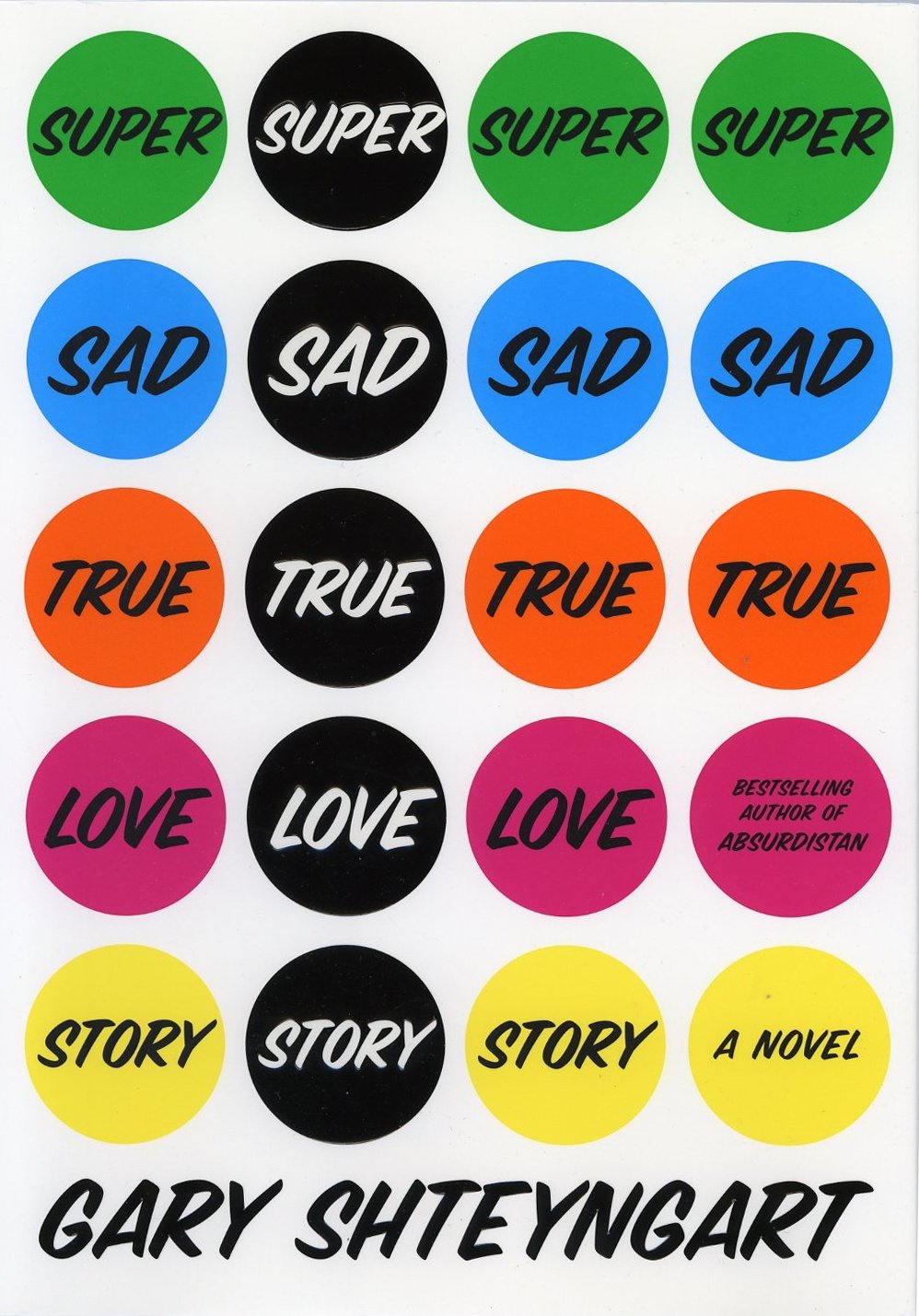 Per The Hollywood Reporter:
Based on Shteyngart's award-winning novel (New York Times notable book of the year, Salon book award, etc.), Super Sad True Love Story is a one-hour dramedy set in the near-future that explores the unlikely relationship between a bookish man stuck in a tech-obsessed society and a complex, materialistic young Korean-American woman. While navigating this romance he must also contend with mounting demands from his charismatic boss, who is himself being pressured by the domineering American government.
As I'd tweeted when the news broke this morning, I've always thought SSTLS would being a great fit for a feature-length film. It has, I think, a particularly cinematic narrative arc, complete with high-tension crescendo, and gentle – even melancholy – denouement. Still, an hour-long dramedy sounds interesting, and Stiller's portfolio shows he's got both the comedic and dramatic directorial chops to pull it off.  Plus, Shteyngart's co-writer is Karl Gajdusek, who worked on Showtime's criminally under-appreciated Dead Like Me. Like any adaptations of a book I love, I'm a bit wary, but so far the deck seems stacked in Super Sad's favor.
While the show is still in the development/early casting phase, THR explains that it will likely go to series before a network picks it up, similar to House Of Cards before it was snatched by Netflix. Unfortunately, that means no release date has been set, nor do we even know yet where to tune in once filming wraps. Those of us eager to get Super Sad on TV are just going to have to satiate ourselves with Shteyngart's Super Sad, super-goddamned-great book trailers for the time being:
What do you think?