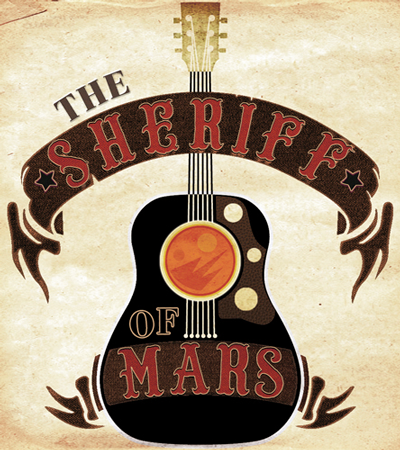 The human race has–a little on the late side for some species, unfortunately–come to appreciate the merits of conservation, of preserving endangered species, whether pandas, or rhinos, or Nazi war criminals. But while nobody is, to our knowledge, using powdered Jew horn as an aphrodisiac, we too have our populations dangerously in need of preserving. Sure, you can go to Brooklyn, shout "Hey Shloimie, I've got some free peyos wax!" and watch the stampede–but there are sub-species that are in danger of disappearing. We speak today of the the Jewish country and western singer.  For many years, Kinky Friedman was believed to be the last of his kind–and let's face it, it's not like his career is really zooming.
Now however, thanks to a harmonic convergence, FOJ (Ed. Note: "Friend Of Jewdar" – you should all be so lucky) Jason Ressler has both helped rediscover Daniel Antopolosky, a friend and collaborator of Townes van Zandt, (Jewdar has never heard of him, but apparently he means something to C&W fans) who dropped off the map for decades, and is as well making a film-The Sheriff of Mars–about Antopolsky and the new album he's produced. Having met Daniel, Jewdar can confirm both that he's a Jew and has a Southern accent, and, having seen some clips from the film, he knows how to sing and play guitar.
Of course, this being an age in which nobody actually earns money any more, Jason has his hand out, and since Jewdar has no money to give him, the least we can do is give a blurb for his kickstarter campaign.  For the cost of a few lattes, you can help save the Jewish C&W singer, and get yourself a free copy of his album and the film in the process. And if feigning interest in a musician that nobody's ever heard of isn't hip, Jewdar doesn't know what is.
What do you think?