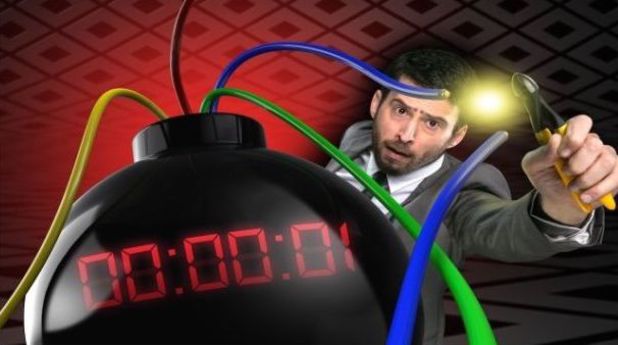 Deadline is reporting that FOX has just picked up the game show "BOOM!" from Israeli entertainment powerhouse Keshet Media Group – the same people that repackaged that county's thriller/drama "Hatufim" as Showtime's mega-hit "Homeland."
And what kind of family fun can we expect when BOOM! eventually hits our TV sets?
On the show, a squad of four players try to defuse eight replica bombs by answering trivia questions correctly within a strict time limit. The multiple choice responses are represented by different-colored wires. If the nominated player "defuses the bomb" by getting an answer right, the prize money builds and the contestant moves to the next device. Fox doesn't say what happens if the player cuts the wrong wire or runs out of time, but in the original [Israeli] format, the bomb explodes spewing material across the studio and shaking the set.

[…]

Fox's EVP Alternative Simon Andreae called Boom! "a perfect blend of family entertainment and Fox attitude." "It's as if Jack Bauer made brain love with Jeff Foxworthy."
What a charming analogy. BRB, I have to go vomit forever.
You know, for a country that works hard to eschew any perception that it's a war-torn battleground full of explosions, a lighthearted, bomb-diffusing gameshow doesn't seem to like it would be doing Israel any favors.
[h/t Dan]
What do you think?