Lox is – without a doubt – the most exciting addition to the not-at-all overhyped, overcrowded world of NEW MEDIA! news sites, each of which will totally revolutionize the way we consume information.
Behold: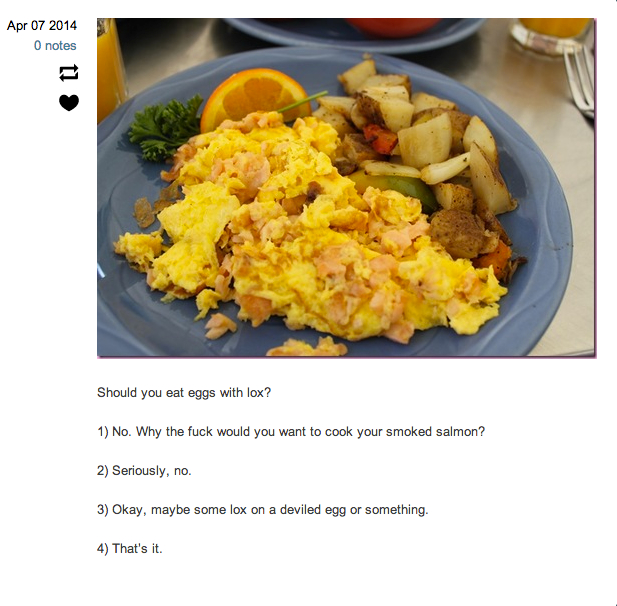 Buzz off, Ben. Sit on it, Nate. And Ezra? Pack it up, man. You've already lost. From here on out we're all Lox, all the time.
Isn't NEW MEDIA! great?
[h/t David]
What do you think?