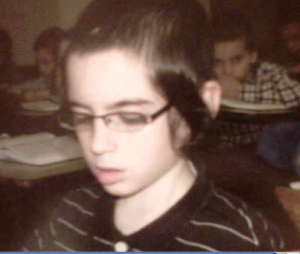 The eight-year-old Borough Park boy, whose remains were partially found in a dumpster in Park Slope Wednesday may have been autistic, according to one report.
Leibby Kletzky was abducted by a fellow Chassidic community member during what police say was the first time he had ever walked home alone. He had already diverged from the direct route home from camp, and stopped to ask his alleged murderer, Levy Aron, for directions.
It is unclear why only a few news sources have reported that the boy suffered from autism.
When police asked where the boy was being held after entering Aron's Kensington home, he pointed to the kitchen, where a refrigerator streaked with blood held a cutting board, three carving knives, and the rest of of the boy's remains.
The suspect lived with his parents, according to Assemblyman Dov Hikind, D-Brooklyn, who also said on the Joe Scarborough show this morning that he did not believe the parents were involved.
"I want to know which police precinct he is being held in, so I can attack him during the perp walk," said Mo Gelber, who was one of thousands who came out to help search for the child after he went missing on Monday. "I know I will be arrested for assault, but I have no problem sitting in jail for a few days in order to have the opportunity to hurt this guy," he added.
Update: Asked if the boy was learning disabled, Police Commissioner Ray Kelly said that was "unknown at this time."
What do you think?