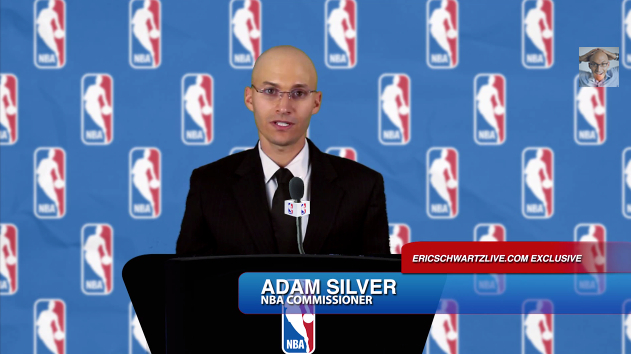 We were impressed with Adam Silver's decisive action and frank talk at his Tuesday press conference, during which he announced unprecedented actions to (finally) be taking against racist scumbag Donald Sterling in light of the LA Clippers owner's recent recorded remarks.
But, according to comedian Eric Schwartz, beneath Silver's calm, measured exterior lies a smartass yid just aching to crack wise the moment he gets in front of a crowd:
Explained Schwartz to Heeb:
When I heard Sterling's comments about white Jews hating black Jews in Israel, I was like, what is this guy talking about?  On the rare occasion I have the pleasure of meeting a black Jew I'm not hateful, I'm grateful.  I researched it and there is only one black Jew in the entire NBA: Jordan Farmar of the Lakers.  I think he's half black and half Jewish.  The Drake of the NBA.
Only Farmar probably doesn't spend his time courtside with a lint roller.
What do you think?