Meet Oklahoma House Majority co-leader Dennis Johnson (R – Oklahoma District 50).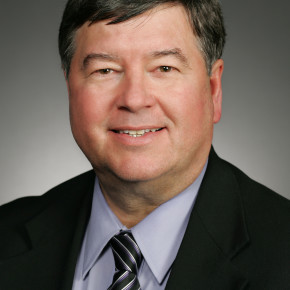 According to his official Oklahoma House Website, he sits on six house committees, including the Judiciary and General Government committees. He was elected in 2007, and can continue serving in the house until 2018, at which point his term limit expires. He also is a strong proponent of Oklahoma SB550, the "Unfair Sales Act", which rolls back a decades-old ban on a Big Box store tactic to crush smaller competition through "loss-leaders". In fact, Representative Johnson is such a fan of SB550, his excitement must have shorted-circuited the "good decisions" part of his brain. How do I know? Because, while arguing for SB550 on the floor of the Oklahoma State House, Rep. Johnson said:
 There's such a thing as niche marketing. That's what you do as a small business. People come back and like what you do but they might Jew me down on the price that's fine. That's free market.
See folks? That's fine! That's free market.
Johnson, who sorta-kinda-regained his sense of "not being a complete jackass while speaking on the floor of a statehouse" did an interesting little mea culpa a few sentences later.
People don't come to me for price. They come and they trust my advice. I apologize to the Jews. They are good small business men as well. Lets get back to this.
Ah-ha! He apologized! Jews are good businessmen! All is forgiven! Democracy! Now, can we please get back to this?
Here's the video of Rep. Johnson making an ass of himself representing the people of Oklahoma, on the floor of the house:
If you'd  like to thank Representative Johnson for his thoughtful comments, he can be reached at [email protected].
[h/t Talkbacksk, via]
What do you think?