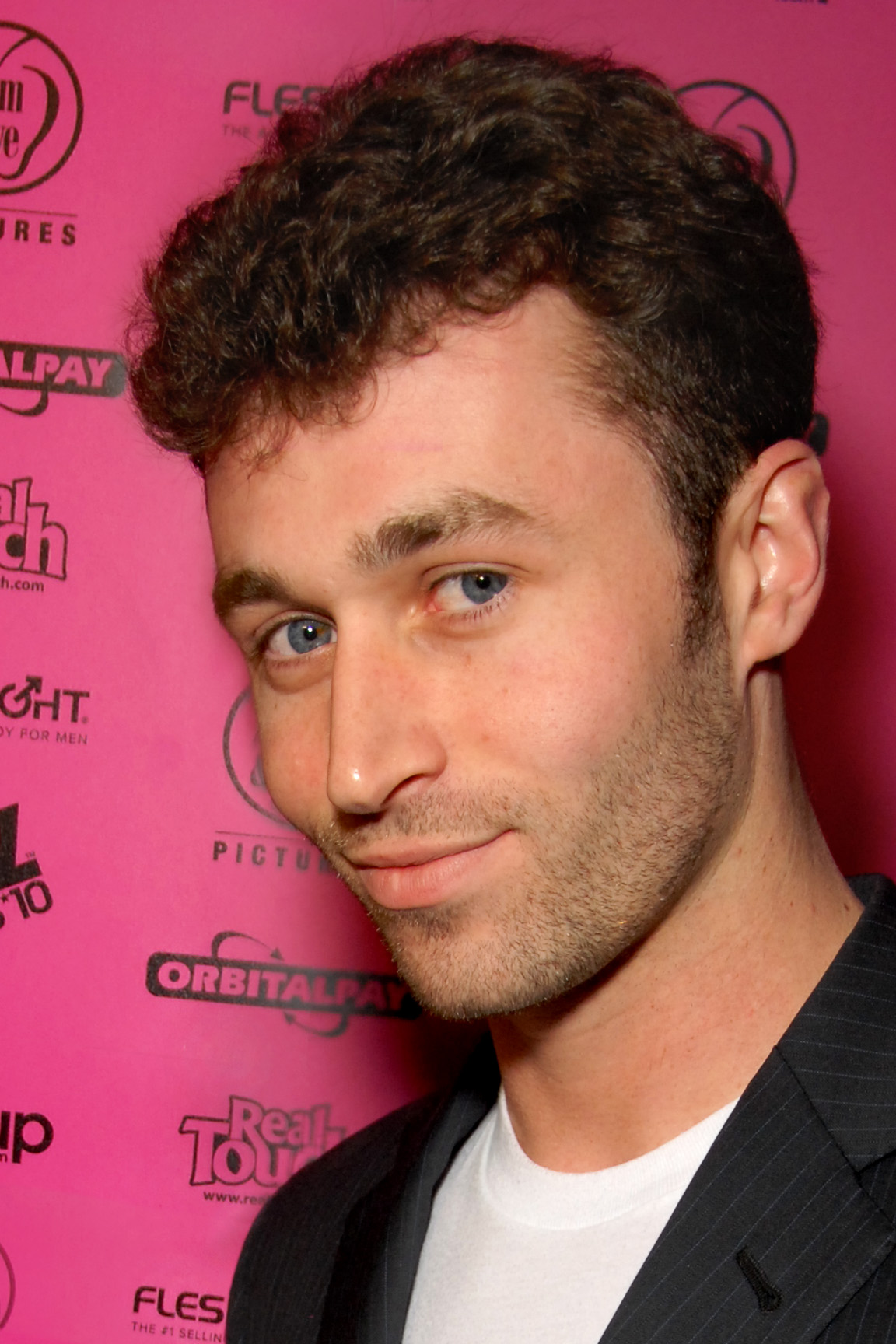 These days it seems you can't turn your head without seeing boyishly handsome Jewish porn star James Deen. Especially if your computer has two monitors. He's become known as the "porn star next door," starred alongside Lindsay Lohan in "The Canyons," and come out to criticize Measure B, the (ultimately successful) CA ballot measure to force porn stars to wear condoms onscreen. (Where are we? Soviet Russia?) If  you're also a proper Heeb-o-phile you'll know that he made our Heeb 100 list back in 2008. While no stranger to fame, Deen is new to the sort of legitimate — NC-17, at least — notoriety he is garnering from his starring role in Paul Schrader's upcoming mainstream film "The Canyons". (If you live under a rock and haven't heard of "The Canyons" you'd do well to check out this million-page expose of the in-production neo-noir thriller, featuring some truly epic Lindsay Lohan nuttiness. Deen, comparatively, is the sanguine yin to Lindsay's zany yang.)
I sat down with the affable Deen last week at the Adult Entertainment Expo that leads up to the AVN awards, the so-called "Oscars of Porn," (Deen took home Male Performer of the Year…again), to discuss the good, the bad and the weird of his career – In porn and beyond.
Coming from fairly run-of-the-mill (if you're a Jew) origins in Pasadena, James Deen attended a few years of Jewish day school where, he half-mockingly quips in an Israeli accent, he learned the "socialist lifestyle of the kibbutz." Though he does not consider himself a religious man these days, he does enjoy Hannukah with the fam. "I identify with Judaism as a culture more than a religion," he explains, but as a child "I was just in it for the Bar Mitzvah." Having "made good" in thousand of films, like "Ass Eaters Unanimous 6" (2004)  and "Wet Tits" (2013), Deen explains that his parents were never phased by his choice of career: "They just wanted to make sure I wasn't gonna try to be a senator and then look back on my life and be miserable and [to] verify that I was being safe."  He is, however, a little less open about his few years of homelessness, when he claims he was kicked out of his mother's house.
James Deen, it seems, has come a long way. Now, with "The Canyons", written by American Psycho author Bret Easton Ellis, he has, some might say miraculously, "gone mainstream." And he says he is open to doing more: "I didn't expect to having nearly as good a time as I did." He was surprised to even get his starring role. "When I first met with Bret Easton Ellis, and we were talking about it, I told him 'I just like that you and I are going out to dinner together. You wrote American Psycho and Less Than Zero! This is awesome!'" As he soon learned, acting in feature films means more strenuous character building than is usually required in the porn industry "I felt like I was a little kid playing outside with my friends, going to space." How his performance will ultimately be viewed–as a random dance with both fate and Bret Easton Ellis's personal obsessions, or as a Sasha Grey-style "The Girlfriend Experience" flash in the pan–remains to be seen.  But it's hard not to root for the guy. He's just so goddamn nice.
Aside from his first "legitimate" starring role, Deen is currently producing a short "Cowboys and Engines" a Steampunk Western which has a now seemingly-requisite kickstarter campaign. The genisis of his involvement was relatively simple,  he told me: "They said 'Hey, we want you involved in this.' I said 'cool.'" He didn't fit any of the starring roles in the film, but jumped at the opportunity to produce. His pitch – it's a Western with sci-fi elements, but one that doesn't call attention to the sci-fi aspects. So what if the guy has a ray gun, "you're watching a movie." Steampunk and Lohan aside, Deen is still committed to porn as his first business; As of now he has no plans to retire. Deen manages to straddle a fine line between the once-taboo porn community and the mainstream world – especially if you include internet comedy under the header "mainstream." Dean currently stars in a number of meme/porn crossover videos produced by Heeb favorite Lee Roy Myers' porn-comedy/comedy-porn super-site, woodrocket.com. (Take a look – what woman in her right mind doesn't like to see a clean-cut Jewish man holding a kitten?)
By focusing on his rise to mainstream prominence,  one can forget that Deen does, in fact, have sex (often shockingly rough) on camera for a living. When I spoke to an up-and-coming star who worked (non-sexually) with Deen, she explained the dichotomy: After meeting boy-next-door Deen for the first time on set "everyone was like James Deen!, James Deen!, so I looked him up… He does some crazy shit. He ties girls up." She specifically referenced his not-for-the-faint-of-heart work on kink.com.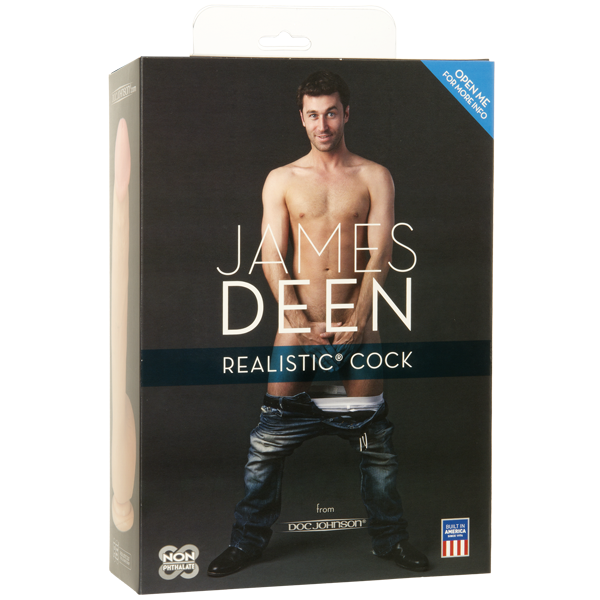 And Deen readily talks about some of the stranger parts of his career path as well. Though he wasn't sure about how the royalties work (I'm still trying to figure it out, myself) he explained the process of creating a realistic vibrating dildo in the shape of his penis, part of a sex toy line by Doc Johnson. Demonstrating with his hands, he explained "pretty much: You get erect, you put your penis in some tube, they pour goo all over it, and somebody smacks it, and then, basically, at a certain point, I was like 'I am no longer aroused.'" Voila. He also claims the only strange part about having this replica for sale is that "It was really weird when I first saw it because I had never seen my penis from that angle." For fans of variety: Don't worry, there's an "anal trainer", as well as various pumps and cock-rings, under the James Deen banner, as well.
I finally asked Deen my burning question: What's with the stereotype that there are large numbers of Jews in the porn biz? He claims Ron Jeremy, by now the Jewish face of porn, is part of it. However, given that you've read this far into an article about a porn star, odds are you can think of, at least, 2 or 3 other Jews in porn. Regardless of his Judaism, Deen remains one of the most famous male star in porn, with a rabid internet fanbase and 107k twitter followers, ready to both laugh and fawn over posts like "When girls text me pictures of themselves peeing I usually respond by telling them how hydrated or not they are." It's good to see that, like any mentchy Jew, Deen is concerned about his fan's health. We even briefly touched on Deen's Jewiest film: "Nice Jewish Girls" in which Deen dresses like a rabbi and several (non-Jewish) female performers play dreidel and the like. "It got a little blasphemous," says Deen. The makers of the film were, of course, members of the tribe.
Lastly, the always-humble Deen talked about being recognized in public. It wasn't exactly what he expected when he started porn at 18, but it doesn't bother him… if it's done appropriately. "It's never been my goal to be famous… I always just do things because I want to do them and if something else comes of it, something else comes of it." A starring role in a film by the creators of "American Psycho"and "Taxi Driver" suggest this ethos may be the way to go. Or maybe he's just one lucky Jew.
[photos via: Glenn Francis, Doc Johnson]
What do you think?