Hi Franklin and Leon,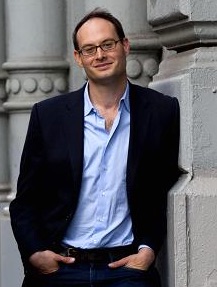 We've never met, but I'm a big fan you both. Under your leadership, Franklin, and with your voice booming loudest of all, Leon, The New Republic has, for years, been one of my must-reads. Now, news of both your abrupt resignations leaves me worried – if not downright mournful – for one of my favorite publications.
Franklin, you took the reins of a venerable journalistic institution in an era of massive change for the publishing world at large, and managed to hold on tight for as long as you could while The New Republic became a bronco, bucking under the biting surcingle of "page views" and "brand management" to the beat of spur-kicks from your technocrat Facebook boss.
And Leon, wow. You've been an institution at The New Republic – and in American life at large – for more than three decades. A lion of the liberal intelligentsia, you've fearlessly splattered the pages of TNR with ink and blood spilled in service of both your literary criticisms and personal feuds. You are a giant in the field of cultural critique, and for what it's worth you also rank #1 in the list follicularly impressive critics (#2 is Gene Shalit). Not to mention your never-ending admonitions that Jews should learn Hebrew have made us check rates for going to an ulpan at least once. No, we never actually went, but don't feel bad: Horses led to water, and all that.
Now the two of you are out of work, and probably wondering what you'll do next with your lives. Sure, you've each probably made enough money that you could both retire comfortably, never to worry yourself gray (in your case Leon – grayer) over deadlines and copy edits again. But something tells me neither of you will give up the literary ghost quite so quickly. Odds are you've already started fielding requests from publications eager to put a couple of high-powered, newly-free agents on their mastheads. Who's been knocking on your door? The New York Review Of Books, I bet. The Times? The Paris Review? Great publications all,  but let me throw a dark horse name into the hat: Heeb magazine.
Hear me out.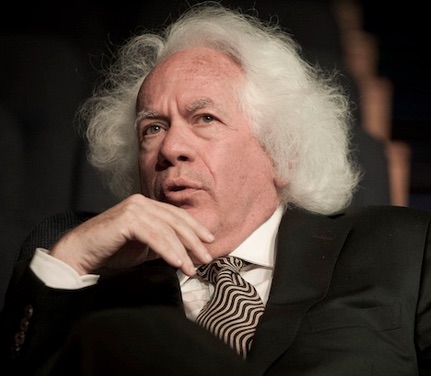 Unlike TNR, we don't have one hundred years of publishing momentum at our back. And, no, we can't offer you comfortable salaries, benefits packages, or even office space. That said, if you truly left your former posts over owner Chris Hughes and chief executive Guy Vidra's efforts to turn TNR into "a vertically integrated digital media company" we can offer you this: An abiding promise to you both that here at Heeb, we don't even know the meaning of "vertically integrated digital media company." Like…at all. What does it mean? Do you know? Do you care? (We don't!)
Look, being at The New Republic must have been exhausting. Presidents? Geopolitics? Literature? Sure, it's important work, but haven't either of you ever wanted to just kick back and write a story on a porn star's matzah ball recipe? Or report on the Spaceballs sequel that never was? It's time to let your hair down, fellas (Leon, lookin' at you here, man). You've both been at the forefront of public intellectualism for so long, why not give the back of the bus a shot? It's a lot less pressure, and a hell of a lot more fun. "Page views"? "Brand Management"? Hell, we're just happy if we can all agree on how to spell "schmuck" the same way (it's "sch-"). Plus, we play a mean game of strip dreidel here in the office.
So, whaddya say, guys?
Tell you what, think on it and get back to us. But hurry – Abe Foxman can only submit an internship application so many times before we cave and hire him instead.
What do you think?