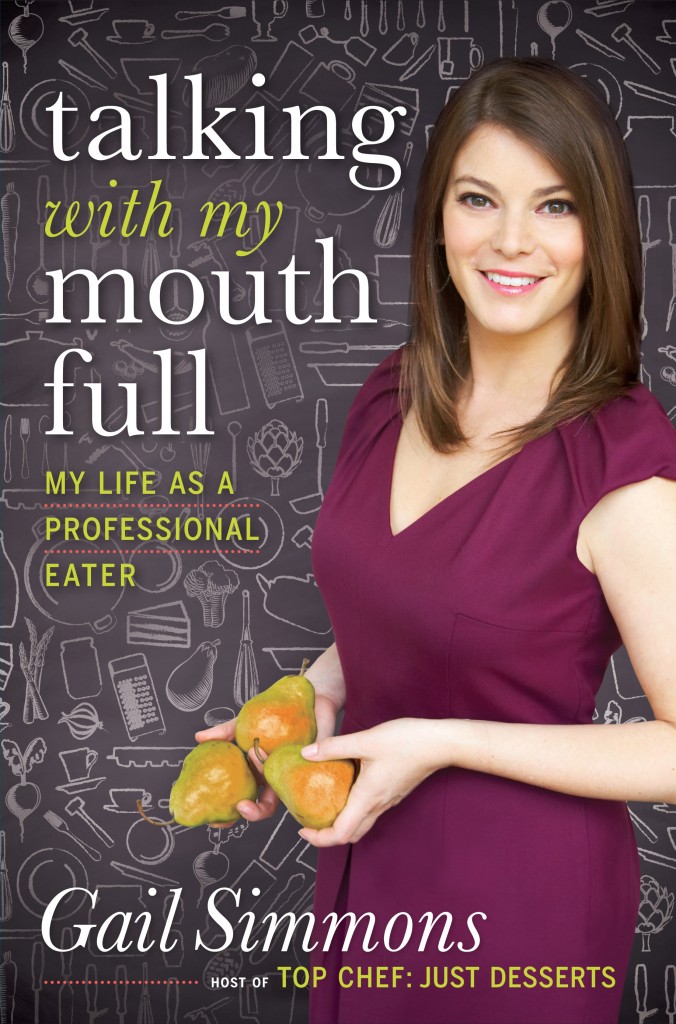 Gail Simmons's new memoir, Talking with my Mouth Full: My Life as a Professional Eater (Hyperion), is manna from heaven for Top Chef fans. Besides providing an insider glimpse into the highly rated food show, the book also details Simmons's upbringing in Canada, the roots of her obsession with eggs (including a summer-long gig at a kibbutz where she was charged with the chicken coop), and life in the kitchens of some of New York's most famous restaurants. We caught up with Simmons over the phone from Montreal (outside the Lebanese restaurant Beirut Garage, no less), where she is on book tour.
Your career path is sometimes hard to believe: you had a stint at Le Cirque, landed the coveted position of assistant to Vogue columnist, Jeffery Steingarten, worked for the Daniel Boulud restaurant empire, and now you're at Food & Wine magazine and you're a judge on Top Chef and host of your own Bravo series, Top Chef: Just Desserts. What do you think explains your astounding career path?
There's this saying I like, 'the harder I work the luckier I am.' I had ambition and the courage to work hard and be ok with making mistakes along the way. The reason I had a certain amount of success is because I didn't plan it. I had this vague goal of learning whatever I could about food so I could share it and take this path—and accept the detours.
I love the story of staff meetings at Vogue with Anna Wintour where you were the only one reeking of roast goose.
I have a lot of goose fat in my life.
You've worked with a lot of the greats—and a lot of big egos. Why write a memoir and risk jeopardizing those relationships?
I wanted people to know I didn't just wake up one day and end up on TV. And I think my story is relatable. I wanted to be honest because I think it's pretty transparent when people aren't.
But you must've pulled some punches. I mean, Jeffrey Steingarten…
With Jeffrey there's a trillion stories I didn't tell. He loved calling me a Jewish princess and teasing me about being a bad Jew because I eat bacon (even though he's Jewish too, of course).
Actually we're seeing a lot of new Jewish restaurants right now (Kutsher's, Mile End, Gefilteria, etc.). What do you make of the trend of young chefs reinventing the classics of Jewish cuisine?
They're moving the food of our ancestors forward. These chefs are using great ingredients and modern techniques. It's the kind of comfort food you want to eat. I love that on the menu of one my favorite restaurants in New York, Jean-Georges Vongerichten's ABC Kitchen, there's kasha varnishkes on the menu. I'm really excited about that.
What do you think?