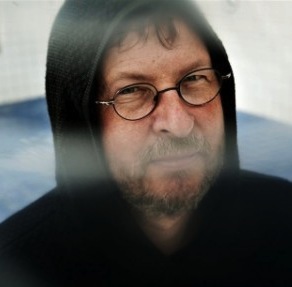 If you're someone who gets pissed off when Danish filmmaker Lars von Trier opens his mouth, then you really don't know Lars von Trier and should probably just stop reading now. An inveterate trickster whose films (Dancer in the Dark, Dogville, Antichrist) perennially excite, infuriate, and depress audiences worldwide, von Trier doesn't mind causing a stir with whatever pops into his head.
With the premiere of his latest movie, Melancholia, at Cannes underway as we speak, he has been given yet another platform to run his mouth off and this one's a doozy. Vulture reports:
1. In response to a question about his German roots and his interest in the Nazi aesthetic: "The only thing I can tell you is that I thought I was a Jew for a long time and was very happy being a Jew, then later on came [Danish and Jewish director] Susanne Bier, and suddenly I wasn't so happy about being a Jew. That was a joke. Sorry. But it turned out that I was not a Jew. If I'd been a Jew, then I would be a second-wave Jew, a kind of a new-wave Jew, but anyway, I really wanted to be a Jew and then I found out that I was really a Nazi, because my family is German. And that also gave me some pleasure. So, I, what can I say? I understand Hitler. I think he did some wrong things but I can see him sitting in his bunker. [Kirsten Dunst goes, "Oh God!" and hides uncomfortably behind Lars.] I'm saying that I think I understand the man. He is not what we could call a good guy, but yeah, I understand much about him and I sympathize with him … But come on! I'm not for the Second World War. And I'm not against Jews. No, not even Susanne Bier. I am very much for them. As much as Israelis are a pain in the ass. How do I get out of this sentence? Okay, I am a Nazi. As for the art, I'm for Speer. Albert Speer I liked. He was also one of God's best children. He has a talent that … Okay, enough"

2. Following up, when asked if he'd like to do a blockbuster: "Yes. We Nazis like to do things on a big scale. Maybe I could do the Final Solution."
Before everyone strings up von Trier for being hilarious, I'd like to know who asked a question utilizing the phrase "Nazi aesthetic" and why they're not making headlines. Also, though he means it in jest, if Lars is suggesting he'd adapt Michael Chabon's 2004 novella The Final Solution: A Story of Detection then color me excited. I didn't understand that book when I read it so I'd love for someone to make it even more confusing for me. Hopefully he'll bring in some Reichstag aesthetic.
UPDATE: Indiewire reports on von Trier's apology for this morning's remarks:
"If I have hurt someone this morning by the words I said at the press conference, I sincerely apologize. I am not antisemitic or racially prejudiced in any way, nor am I a nazi." – Lars von Trier.
Phwew! That was a close one!
UPDATE #2: (5/19/11) Deadline reports that the Cannes festival organizers have banned von Trier from the festival and dubbed him a "persona non grata." You can do a lot of things in France, but you just can't invoke Hitler's name in a jokey way with a Danish accent.
What do you think?