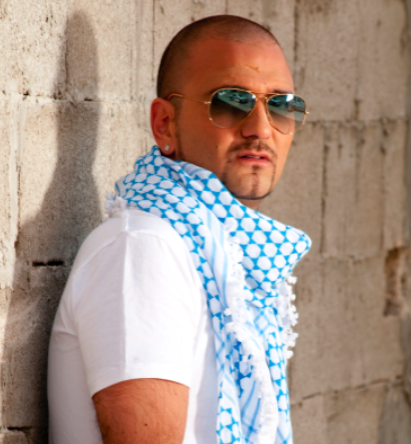 Jews apparently wore keffiyehs in ancient times. Beginning just a few years ago, contemporary Jewish keffiyehs were created and recast by both leftists and right-wingers in competing artistic and political expressions.
In terms of the Jewish keffiyeh, at least, the battle appears to be won by the right. No one to the left of Honest Reporting is going to feel comfortable wearing one after what this Shi 360 guy has done with the Jewish keffiyeh in the video for his first single, "Forgive and Forget" off his new album, Shalom Haters.
And maybe that's how it has to be. After all, do Jewish doves really expect to beat hawks when it comes to 'reclaiming' territory traditionally understood as belonging to Arab Muslims?
What do you think?