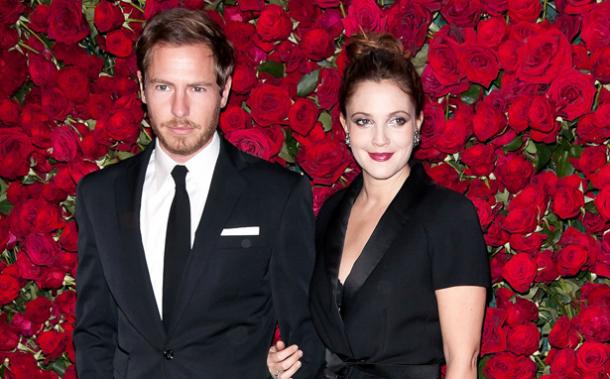 Need definitive proof that Hollywood is run by capital-T-The Jews? Look no further than last week's episode of the The View. O.M.P.D.G ("Original Manic Pixie Dream Girl") Drew Barrymore joined the ladies on the couch to chat about whatever the hell people talk about when they're on the View. Along the way, Drew started talking about her recent Jewish wedding, and her new life as an ersatz Jewish housewife, saying:
He is a nice Jewish man from a nice Jewish family. I do the seders, and we do Passover. I haven't converted yet. Olive [her daughter] will be raised traditionally…

…I'm there. I love it. It's a beautiful faith and I'm so honored to be around it. It's so family oriented and beautiful and I learn so much and the stories are so beautiful. And it's incredibly enlightening. I'm really happy.
So, the heiress to one of show-business' most distinguished dynasties goes on network TV, and proclaims to the whole world how much she loves Judaism. LOVES IT. Can't get enough of it.
Drew, sweetie. You're Hollywood royalty. You don't need to pull a reverse-Mel-Gibson to get ahead in Tinseltown; You're already there.
That said, we appreciate the effort, welcome you with open arms, and look forward to our invite to your next seder. It should be magical.  
[via]
What do you think?