For all the Jews who'll be decorating trees and roasting chestnuts this Hannukah, we've got the soundtrack of your holiday season. It's Neil Diamond, the "Jewish Elvis," againstRobert Allen Zimmerman, a.k.a. Bob Dylan. Two nice Jewish icons who somehow ended up making Christian holiday albums and are in direct competition for the Christmas gelt.
So if you think your menorah and candles look pathetic next to your neighbor's decorations, dream of caroling and are ashamed of your unspoken desire to sit on a fat man's lap, grab one of these CDs for your goy-style festivities.
The Neil Diamond Christmas album
A Cherry, Cherry Christmas,$8.99
Strangely, this is Diamond's third Christmas album (after 1992's "The Christmas Album" and 1994's "The Christmas Album Volume II"). Amidst all the jingle-bell standards, there is one stand-out here: Diamond's cover of Adam Sandler's "The Chanukah Song," with lyrics outing Diamond himself as a yid. At least he isn't trying to pass. . . .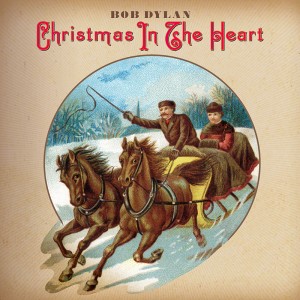 The Bob Dylan Christmas album
Christmas in the Heart,$10.99
Dylan actually broke the hearts of Jewish hippies everywhere by converting to Christianity back in 1979. He even made three gospel-ish albums (Slow Train Coming, Saved and Shot of Love), but has since backed away from Christ's love. Nonetheless, here the former Mr. Zimmerman applies his gravelly, nasal, whine to upbeat carols. It's both wrong and freaking hilarious.
What do you think?