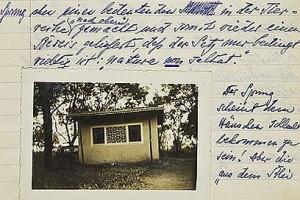 Manuscripts written by Dr. Josef Mengele, the notorious "Angel of Death" at Auschwitz, are to be sold in the US at an auction house.
The manuscripts include diaries, philosophical tracts, racial and political commentary, and of course, poetry and short stories. Highlights include the Nazi doctor's escape from Germany and his flight from Nazi hunters.
Valued at $400,000, and including more than 3,300 pages, these manuscripts are handwritten.
The president of Alexander Historic Auctions is hoping that Mengele's "learning tool" writings which are presumably going to sell at a very high price, will go into scholarly hands, "so that similar genocides are never repeated."
What do you think?