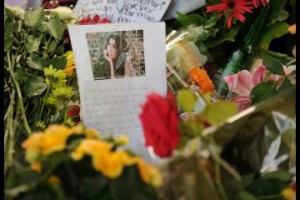 At least according to British Reform Jews, Amy Winehouse's burial helped reveal that tattoos and cremation are more religiously acceptable now. In fact, tattoos are accepted even by the Orthodox.
CNN reports,
Britain's Orthodox Jews now have no problem with burying Jews with tattoos.

The question came up Tuesday as the heavily tattooed Amy Winehouse was laid to rest in a traditional Jewish ceremony in London.
Many seem to concur with the Brits. Although Winehouse was cremated, even Tablet still describes her burial as "traditional." Rabbi Mark S. Diamond doesn't go so far, but he does allow that, "An increasingly significant number of Jews are choosing cremation. It's not something I would encourage, but we live as a part of the world."
What do you think?