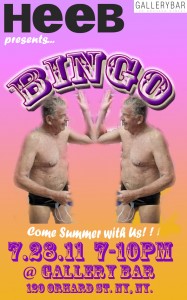 Join Heeb at Gallery Bar on the LES for a makeshift evening in the mountains.
Come play our version of an American classic for *FREE*
$5 beers and $6 cocktails, prizes all night!
Hosted by Aaron Glaser, "one of those comedian Jews."
120 Orchard St. (between Delancey & Rivington)
What do you think?