In today's era of Apple watches and Google glasses, a pile of paper and ink might seem like a lame way to express love, friendship or thanks. Yet a gifted book is more than just the sum of a "gift" and a "book." I learned this as a tween when my mother handed me a sex primer from the early, pre-sexual-revolution sixties: bestowing a book is a way to share your values or broach touchy subjects indirectly. And you can't go wrong because books don't require assembly, maintenance or take up too much space. Your purchase may even qualify as charity—the true spirit of the season—if the author isn't well-known.
The only caveat is that writers shouldn't gift books they wrote themselves—they can but it doesn't discharge a gift obligation. Which is why, if you'll take a few leaps with me, I offered space to the Heeby scribes on my giving list to vouch for their gift-worthiness in their own words. What a heart-warming, holiday-befitting experience it was: some authors were more interested in what they're putting under their loved ones' menorah trees than in touting themselves.
From a Neil Gaiman audiobook to a Borgesian book about books about books, this list has something for pretty much everyone (who enjoys fiction). Personally I get free reads all year long and am dying for a treadmill desk. But for people in your $10 to $20 range, I'm Heeb's Literary Editor and I approve of these recommendations (and these and this).
*****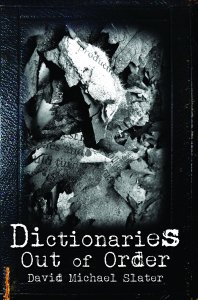 Dictionaries Out of Order is the gift of choice for your hard-to-please reader this holiday season. Got a literary snob on your list who won't touch a novel with a ten-foot pole? Short story collections are much snootier. Even better, this one is all Borgesian. (You don't even have to know what that means.) But hold on, it isn't that smart ('cause the author isn't either). It's more funny-smart, like Woody Allen. Minus the whining. Woody Allen minus the whining and the part about marrying his own daughter (or whatever). The author of this book does not have a daughter. Anyway, it's also a book about books…. about books. Which book-lovers love. Get it? I mean, get it.
*****
League of Somebodies [Heeb's best book of 5773] is a perfect gift for the grumpy holiday-time Hebrew who loathes any mention of mensches on benches. A big-hearted novel about fathers and sons and superheroes and villains; about heredity and hope; about the secret, sometimes awful expectations we have for our offspring and what happens when they inevitably fail to meet them, this strange Jewish pyscho-comedy will leave you reeling.
*****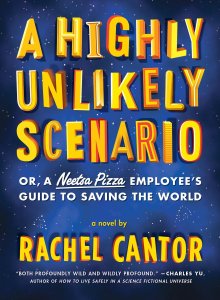 A Highly Unlikely Scenario, or a Neetsa Pizza Employee's Guide to Saving the World is incredibly giveable: it appeals to fans of sci-fi, romance, adventure, time travel, historical fiction, Jewish mystics, medieval weaponry, Scottish tapas, warrior-librarians, and herring.
*****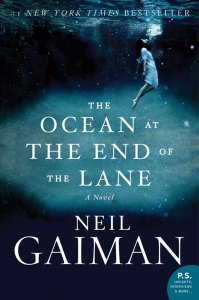 The audiobook version of Neil Gaiman's The Ocean at the End of the Lane, narrated by Gaiman himself. It's still a fantasy story, but it packs this wallop of real feeling, more so than his previous books. It's also quite scary. Not gory, creepy. The boy in the story has to do battle with a sort of a witch. The witch isn't obvious. She's beautiful and cold and worst of all has no idea why what she's doing is wrong. It's bone-chilling. So why the audiobook? My god, not just his accent but the gravely texture of his voice and the gentle cadence is so…. Just…. He's so warm and nurturing as he scares the daylights out of you.
 *****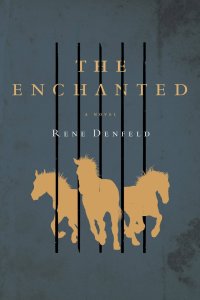 [Presumably Ms. Wald would be grateful if you shared her acclaimed The Secret Lives of Married Women with family and friends, particularly those interested in exploring, vicariously if not actually, the heady side of BDSM. Wald also gushingly recommends]: The Enchanted by Rene Denfeld—a spell-binding novel set on death row—breathes new life into age-old questions of good and evil, guilt and innocence, retribution and redemption. The book held me from the first page to the last and far beyond.
 *****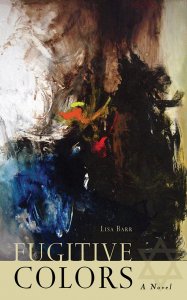 Award-winning debut novel Fugitive Colors is a suspenseful tale of stolen art, love, lust, deception and revenge on the eve of WWII. I also LOVE these authors and books: The Art Forger by B.A. Shapiro, UNStill Life by Gabrielle Selz, and The Winter Guest by Pam Jenoff—great writers, great women, fab works….
*****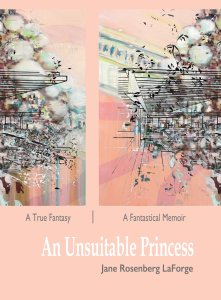 An Unsuitable Princess: A True Fantasy/A Fantastical Memoir: where else can you spend so little and see a dreary Jewish reality transformed (without plastic surgery, a mixed marriage or even guilt) into a gentile fairy tale?
 *****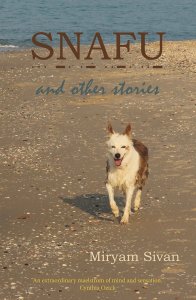 Readers tell me that my stories are intense. A good intense. They show them a complicated fascinating Israel far from the headlines, women and men 'at love' as Grace Paley called it, and the bi-lingual sadness of Jewish ex-pats who have 'come home' and yet feel like outsiders. SNAFU and Other Stories is a worthy Hanukkah gift for those who like their curiosity about, and connection to, Israel wrapped up in good stories.
 *****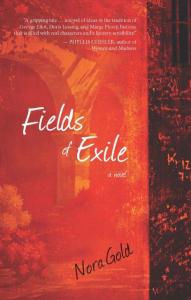 My recently published Fields of Exile is the first novel about anti-Israelism on campus, so it is very relevant and timely in light of what is going on in universities these days. Fields of Exile is also an engaging page-turner that has also received enthusiastic praise from Cynthia Ozick (who "read this novel with nonstop enthralled admiration"), Ruth Wisse, Phyllis Chesler, Irwin Cotler, Steve Stern, Thane Rosenbaum, Ann Birstein, Nava Semel, and Alice Shalvi, among many others. 
*****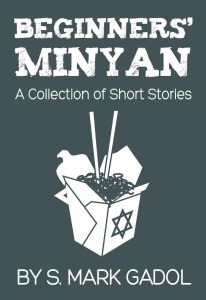 Mrs. S. Mark Gadol:
Beginners' Minyan explores what it means to be a Jew in ten short stories. In this witty and provocative collection, S. Mark Gadol introduces an array of characters so fresh, yet familiar, you'll find yourself revisiting what you think you know about yourself and the people around you.
*****
So you know how, at happy hour, you always feel so left out whenever someone brings up the controversial legislation surrounding the Kansas-Nebraska Act of 1854? Me neither. But, lucky for us, Heeb staff alum Brian Abrams authored Party Like A President, a book on presidential history that's far better for cocktail chatter.
What do you think?