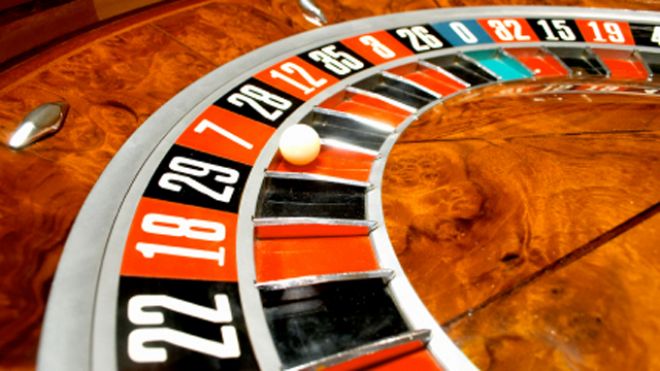 "For a guy who made his fortune from gambling, Sheldon Adelson sure is a lousy better." That's the popular refrain going around these post-election days, as a multi-million dollar foray into the 2012 election season ended with a loss for nearly every candidate backed by casino-mogul Adelson.
In addition to Mitt Romney's failed presidential bid, Adelson backed, among others, the congressional run of Rabbi-turned-attention vacuum Shmuley Boteach, and the reelection campaign for Representative Allen West, who once insisted "If Joseph Goebbels was around, he'd be very proud of the Democrat party."  However, when the dust settled on the morning of November 7th, seven of the eight candidates supported by Adelson had lost. The only "win" in Adelson's column was Dean Heller, the incumbent senator from Nevada; Adelson's home state in which he pulls quite a bit of weight.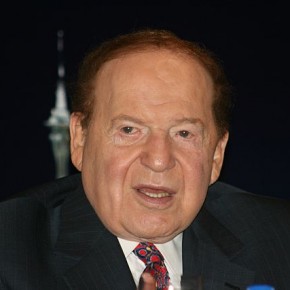 As the 12th-richest man in the US, with a fortune estimated at upwards of twenty billion dollars, Adelson has a long and colorful history of skewing political landscapes toward his candidates, and issues, of choice. Prior to this election, Adelson's political influence was felt most acutely in Israel, where the Adelson-owned Israel Ha'yom newspaper is referred to as "Bibi-ton" for its lock-step support of prime minister Bibi Netanyanu and his right wing government. Then came the supreme court's Citizens United ruling, which opened the doors for individuals to donate unlimited funds toward Super-Political Action Committees here in the U.S. With money to burn and a political agenda to pursue, no one seemed better poised than Adelson to become the conservative king-maker of the American political landscape.
Before the election had even taken place, his name had become a shibboleth to those seeking to paint his chosen candidates as at the whim of the uber-wealthy elite. As Buzzfeed reported, he even earned himself a line in Boston rapper Ed OG's latest diss-track: "We on Main St., he's on Madison / 50K a plate, with that dude Sheldon Adelson."
Now, with election day come and gone, and his candidates losing seven of their eight races, Adelson has gone down the same political path as Donald Trump – a caricature of wealth with plenty of money, but little to show for it. He seems to have taken hold in the national consciousness as worthy of both suspicion for oversized influence in politics, and mockery for an inability to actually turn that influence into anything beyond than money wasted [For a fantastic breakdown of his failed political meddling, check out Samuel G. Freedman's column over at the Forward]
So, how is Adelson taking his recent political ass-kicking? With good natured aplomb, coupled with a healthy dose of sexism mixed with a cringe-worthy embracing of anti-semitic stereotypes. Yes, when asked by Norwegian Television how his election funding had been used, Adelson replied:
"Paying bills. That's how you spend money. Either that or become a Jewish husband — you spend a lot of money."
Unfortunately, video of the encounter isn't embeddable, but from Adelson's scooter, to the media circus surrounding him as he tries to look nonchalant about losing what some estimate to be nearly one hundred million dollars, it's worth checking out Norwegian TV's website to take a look.  As The New Republic's Marc Tracy tweeted this morning: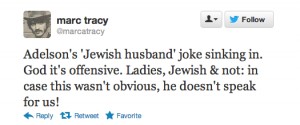 Tracy's point is a good one. One of the worst things about watching Adelson's forays into politics is the degree to which he is interpreted as speaking on behalf of all Jews. It's not that his response to a legitimate question was flippant and obnoxious, it's that his answer managed to imply that tossing away tens of millions of dollars is as yawn-inducingly routine as paying bills, but if you want to see some real spending, well, try being married to a Jew! With that attitude, perhaps Sheldon's money would have been better spent scissoring Sarah Silverman, as she offered a few months back?
But, not all is lost for Adelson. His political funding was a mere drop in the bucket of his estimated fortune (If no one has already, it would be worth calculating how long it will take his casinos to re-make the millions he spent this election). No matter how battered his political reputation may be, money still means influence, and he remains remain flush with both. He is also still a formidable force in the philanthropic world, and in Israel retains the sort of political clout he failed to achieve here. For proof, look no further than Sheldon's beloved Bibi-ton newspaper.  As noticed by +972 magazine, Israel Ha'Yom's post-election front page read simply: AMERICA CHOSE SOCIALISM.
Sheldon Adelson may have been dealt a losing hand this election but he has plenty more chips to cash in. And, as anyone who's ever lost money in one of his casinos knows – it's never wise to bet against his house.
What do you think?