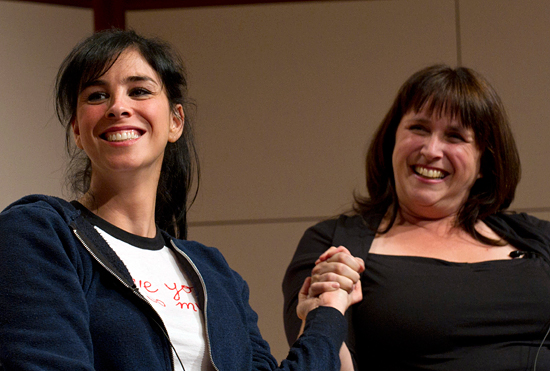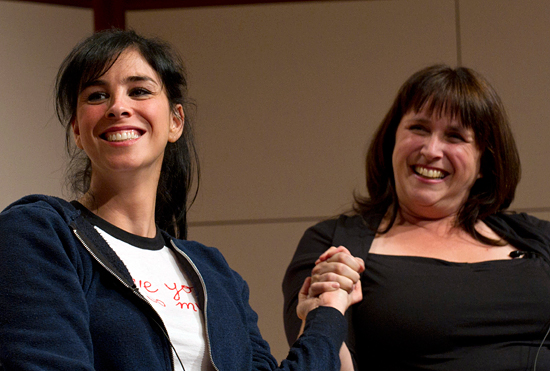 For all of Sarah Silverman's rabble rousing, potty-mouthing, and political agitating, who would have guessed she wouldn't be the Silverman sister who lands in jail? That dubious honor falls on Sarah's older sister Susan, who was arrested this weekend in Jerusalem, along with nine other women who dared commit the outrageous crime of praying at the Western Wall.
This arrest is the latest episode of ongoing tensions between the Women of the Wall, an advocacy organization which seeks to address gender inequality at Judaism's holiest site, and the orthodox rabbinate who control the Wall, its surrounding plaza, and the state of Israel at large. As reported by Reuters, Susan and other participants, including Silverman's 17 year old daughter, were asked by Western Wall police to remove their prayer shawls, which they'd donned as part of their service. When the women refused, they were arrested and escorted away from the site. That's right, the only democracy in the Middle East just arrested ten extremely dangerous women for wearing shawls in an outdoor plaza. Nice goin', guys.
What's more – Susan, a Rabbi with the Reform movement, isn't exactly a "nobody" in Israeli society; Her husband, Yosef "Yossi" Abramowitz is one of Israel's leading political and environmental activists. He's also the president of the Arava Power Company, an Israeli solar energy giant, which has somewhere in the ballpark of 1.5 billion dollars worth of projects in development.
Following the arrest, Sarah Silverman, fresh off her own run-ins with asshole orthodoxy, immediately tweeted in support of her sister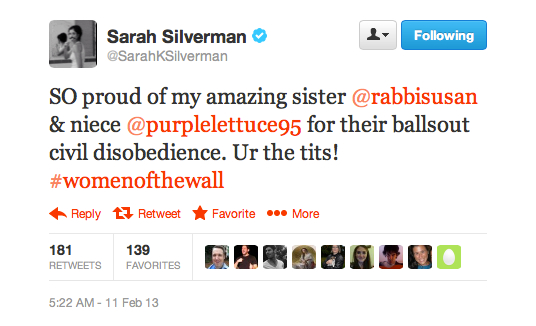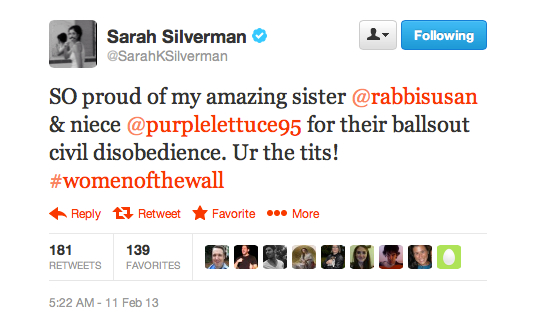 And, as per Jerusalem Post reporter Melanie Lidman, the Jerusalem police might be beginning to realize they may have bitten off more than they can chew.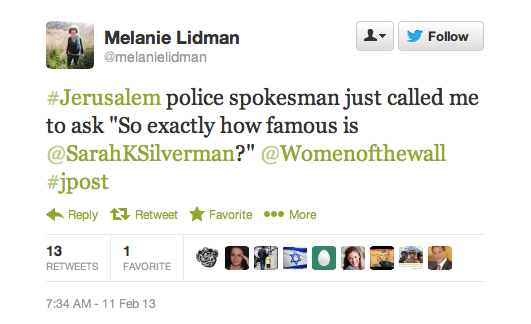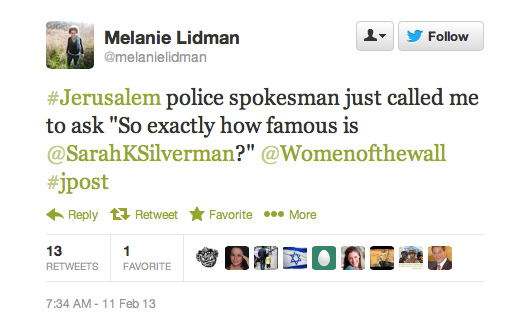 We can't wait to see the looks on their faces when they find out.
[via The Forward, image via BU Today]
What do you think?