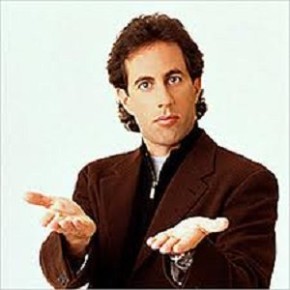 Jerry Seinfeld is no stranger to live performances (both on stage himself, and behind the scenes as director of Colin Quinn's Long Story Short) but when he casually mentioned that he and Seinfeld co-creator Larry David were back together working on a then-mystery project, who would have guessed he was talking about the theater?
Here's what Jerry said last week, during a Reddit AMA:
We wrote this script for this thing that you will eventually see but I can't reveal what it is at this time. All I can do is tell you that it's big, huge, gigantic."
Big? HUGE? GIGANTIC? Interested parties immediately began speculating – A new TV series? A Seinfeld reunion? Have he and David have been @Seinfeld2000 all along?
Showbiz411 founder Roger Friedman sat down with David this week to set the record straight:
Larry, whose hilarious HBO movie "Clear History" I just re-watched, told me: "I've written a play." A play? For, like, Broadway? "Yes." And Jerry would star in it? "Maybe," he said. "We're talking about it."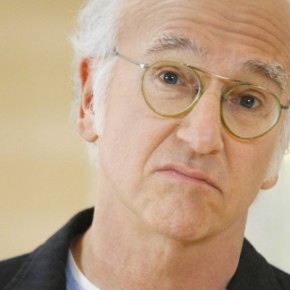 Okay, so "I've written a play" doesn't exactly sound like the sort of 50/50 Seinfeld-David partnership I was hoping for, but still – better than nothing. Besides, Jerry is one of the few comics out there who (I think) does just as well performing in large spaces as he does in small clubs (If you don't believe me, listen to his genius I'm Telling You For The Last Time, which was recorded at the 1K+ seat Broadhurst Theater in NYC). Friedman goes on to claim that this mystery production seems like David's #1 priority – more so than the new season of Curb he's already writing (!!!) – but so far that's all we know.
Still: Seinfeld, David, Broadway.
I'm sold.
[Via Splitsider]
What do you think?