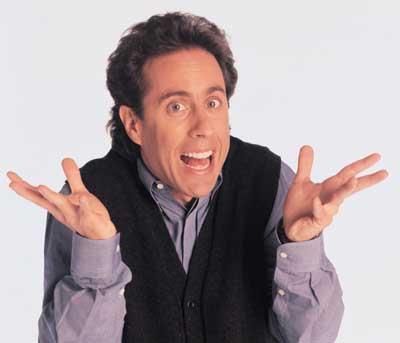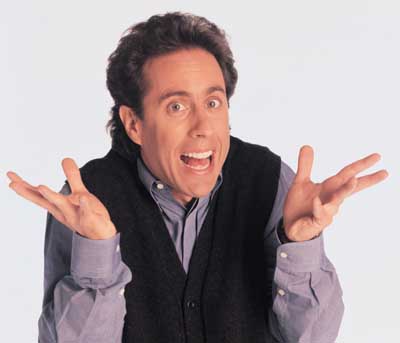 Comedy titan Jerry Seinfeld popped into Reddit on Monday for one of the best AMAs ("ask me anything") they've had in quite a while. Unfailingly polite (nearly all his answers began with "Thank you" or "I'm glad you asked") and exceptionally honest, Jerry braved the  choppy waters of Reddit to talk Seinfeld, Comedians In Cars Getting Coffee, Bee Movie, and beyond. Along the way he voiced his distain for parody troglodytes @SeinfeldToday, missed the obvious parody-parody of the far superior @Seinfeld2000, and even offered his thoughts on cheese. So, after two hours of answering some of the nearly ten thousand questions asked, what have we learned?
1) As a kid Richie Rich freaked him out. It still kinda does:
2) As a huge Superman fan, he didn't like "Man of Steel" very much:


3) He wishes he could drive Charlie Chaplain around in a fancy German car: 


4) He's not a fan of parody accounts. Like, at all:


5) But, honastly? he's porbably missing the point when it comes to imagening Seinfeld still on TV:


6) He knows his cheeses ("that's wild") 


7) You like bagels and lox? Hey – So does he! 


8) Larry David doesn't know it, but before they met Jerry creeped on him while Larry was leaning against his car:


9) He doesn't believe in "writer's block":

10) Ever listened to Ronnie Shakes? Jerry thinks he's the best comic you've never heard of: 
11) If he weren't doing comedy, he'd, well…:


12) Oh, and by the way – He and Larry David have something new in the works:  

What do you think?