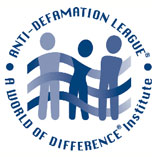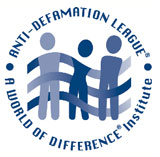 The ADL, which claims to "fight all forms of bigotry," is itself being sued for passing over an employee for promotion because of her race and religion. On the lawsuit, Abe Foxman and the ADL are silent (for once).
The JTA reports,
An employee is suing the Anti-Defamation League for denying her a promotion because she is not Jewish.

Tonietta Moffet says the ADL will not promote her to assistant director because she is "African American and not Jewish," the New York Post reported Monday. She filed a lawsuit in federal court in Manhattan seeking damages for discrimination.

Moffett spent two years handling the duties of the assistant director in the organization's National Regional Operations Department shortly after she was hired as an administrative worker, the newspaper reported, citing her filing in court.

Her promotion was denied due to her lack of "a deep understanding of Jewish culture."
[Link added]
We certainly don't want to kick our old friend when he is down, but strongly recommend you see the movie Defamation.
Watch the trailer.
What do you think?