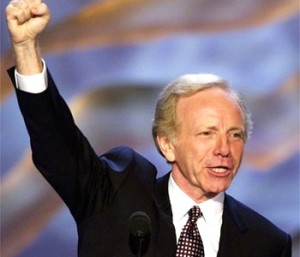 Meet Dmitry Dyatlov. He likes the Philadelphia Flyers, the game tic-tac-toe, and the quote, "The treacherous are ever distrustful. – Gandalf."
And he belives, according to U.S. Capitol Police,
"Actually, there is, at least, one Jew, who we absolutely must shoot in the face (many times), ASAP: Joe Lieberman," Dyatlov allegedly wrote in the blog.
NBC reports,
A co-worker alerted authorities to the blog post after Dyatlov stopped showing up for work as a Information Technology specialist with Accenture Consulting. Dyatlov came to the U.S. from Uzbekistan in 1998. He is now a U.S. citizen.

Dyatlov admitted to writing the blog to the FBI agents that showed up at his Philadelphia apartment, according to Special Agent Steve McQueen. When asked what his issue with Lieberman was, Dyatlov replied he hated him, court documents stated. Dyatlov told the agents he had no plans to carry out the threat, but did not care if someone else killed Lieberman, McQueen said.
[…]
According to court documents, Dyatlov had more to say to the agents before they finished the interview. "I'm gonna leave you gentlemen with a final thought. In order to fix the system you sometimes need to break the system."
None of the news outlets linked to his blog post, but we found it.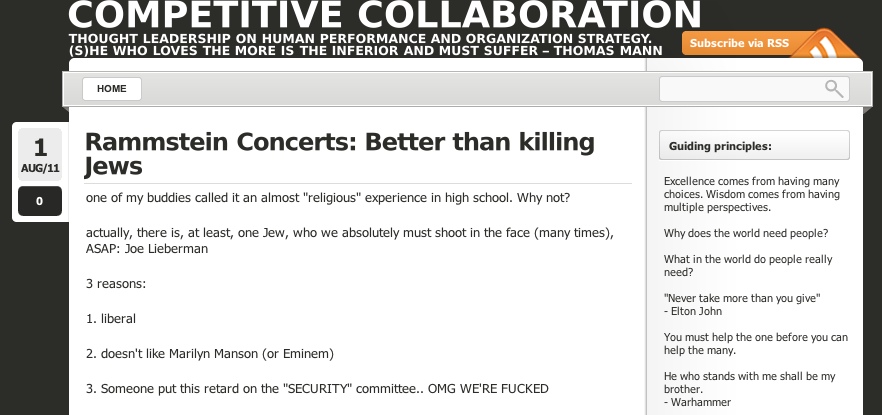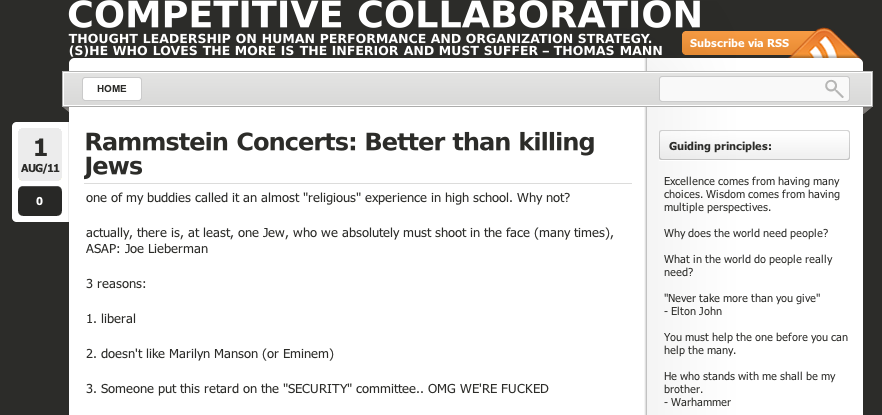 What do you think?