No, not Tales From Jabba's Palace…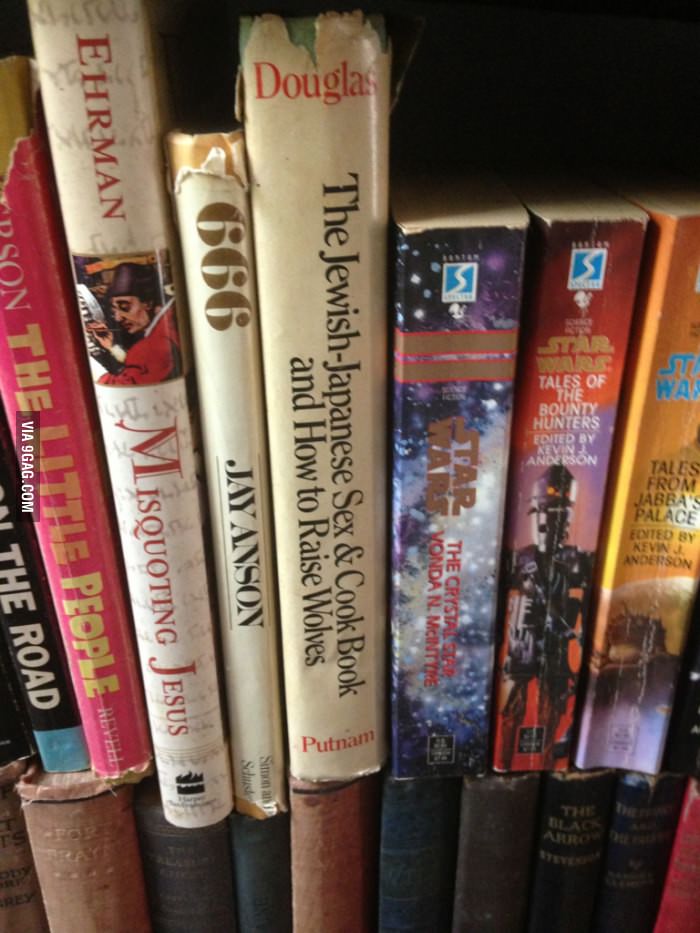 And yes, The Jewish-Japanese Sex & Cook Book and How to Raise Wolves is totally real.
From this Goodreads review:
…There is a lot of raising wolves. There is almost no Jewish-Japanese Sex and Cooking. (There is one Jew in a couple of chapters, and about a page of Japanese cooking. The only actual sex is between wolves.)…
Bummer.
What do you think?