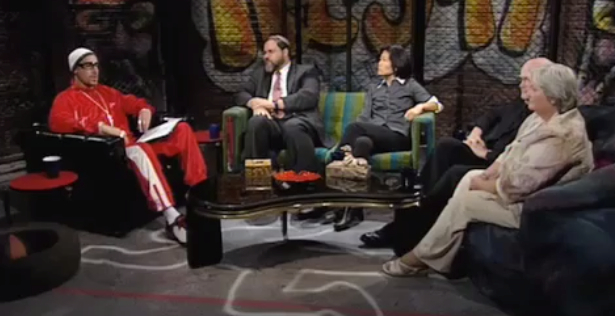 This afternoon news broke that Barry Freundel, Rabbi at Washington DC's congregation Kesher Israel, had been arrested and charged with voyeurism. Rabbi Freundel, whom the Jewish Daily Forward, in their coverage of the arrest, calls "The spiritual leader of one of Washington DC's most prominent Modern Orthodox synagogues" has been accused of installing hidden cameras in the woman's mikvah, the ritual bath, in which religiously observant Jews immerse themselves, naked. If true, the charges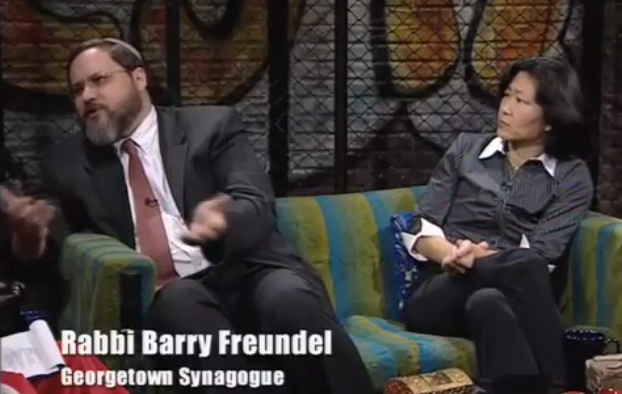 represent more than simply a crime, but have the added significance of being a horrific breach of trust between a religious leader and his congregants.
Suffice it to say, the whole thing sounds pretty gross.
Yet, this isn't the first time Rabbi Freundel has been in the spotlight. In 2003, Rabbi Freundel, representing Jews the world over, took part in a religion roundtable on Sacha Baron Cohen's Da Ali G Show. There Rabbi Freundel answered questions about circumcision ("Why do you lot chop one of your nuts off?" — "Well,  you're a little bit off target"), and intermarriage ("Would you ever marry someone who wasn't da Jewish?" — "I wouldn't, and the reason I wouldn't is because the family i want to create is the family that's gonna have Jewish values in it").
Take a look:
Years after its original air date, the hilarious segment stands the test of time. Even if, as it seems, Rabbi Freundel's "Jewish values" haven't.
[thanks to Harry R for making the connection!]
What do you think?