[Editor's Note: As we prepare to enter the year 5774, we look back at the year that was, and the people, events, and various mishugas that made this past year special. First up, our friend Shmarya tackles the biggest crooks and bad boys of 5773]
It's been year of bad behavior by haredi and hasidic rabbis and the politicians who want the bloc votes they control. Here's the worst of the worst.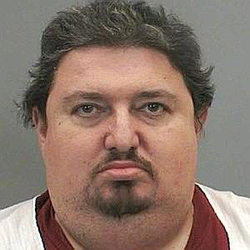 7. Rabbi Victor Koltun. Almost three years ago, two men were shot to death in a murder for hire conspiracy in upstate New York. While the men who did the killings have long ago pleaded guilty, the man who allegedly ordered the killings, haredi Rabbi (Naftali) Victor Koltun has managed to postpone his trial several times. Koltun has allegedly faked physical and mental illness, fired attorneys, and filed ludicrous motions to achieve delay after delay. Now desperate, Koltun has found what he hopes will be another way to delay his trial. He accused the judge, prosecutor and police of participating in an anti-Semitic conspiracy against him and has demanded the judge and prosecutors recuse themselves from his case. The ploy is unlikely to work, but we won't know for sure until next month.
***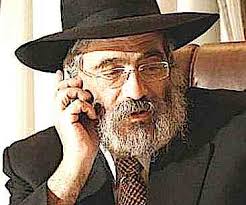 6. Chabad Rabbi Joseph Gutnick. The master of alleged affinity stock scams "Diamond Joe" Gutnick is also one of official three head Chabad rabbis in Melbourne, Australia – although he now lives in Singapore. Gutnick was appointed by the late Rebbe of Chabad-Lubavitch as his Special Emissary for the Integrity of the Land of Israel and heavily bankrolled Prime Minister Benjamin Netanyahu's campaign in 1995-96. But it increasingly looks like much of Gutnick's money was scammed from unsuspecting Jews – many of them Lubavitcher ba'al teshuvas – who invested in his mining venture on the basis of an earlier endorsement for it by the Chabad-Lubavitch Rebbe. Gutnick and his allies – some of who were Chabad and other haredi organizations and rabbis – allegedly pumped the stock and then suddenly dumped it, leaving the rank-and-file investors almost penniless. The losers didn't call police or the SEC because Chabad rabbis allegedly told them doing so would be mesira, informing – a very big violation of Jewish law. But now another Lubavitcher scammed by Gutnick took Gutnick to court in Australia and sued him for tricking him out of 1 million Australian dollars. Roy Tashi was awarded that 1 million plus interest and attorneys fees late last month. Many Chabad, haredi and Zionist Orthodox organizations and institutions worldwide have been the beneficiaries of large donations from Gutnick. None have ever used that money to compensate his victims.
***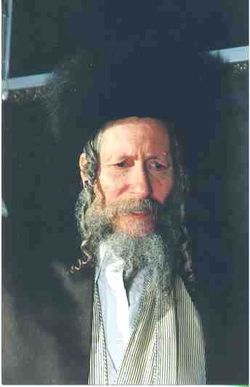 5. Breslov Leader Rabbi Eliezer Berland. Berland is the head of the Shuvu Banim Breslov hasidic sect and he's also on the lam from the law. Berland fled Israel earlier this year in the wake of allegations made by young female followers – including some minors – that Berland sexually abused them. For the past few months, Berland has been hiding in plain sight in Morocco, where a wealthy Jewish follower has influence with the country's king. Berland reportedly will not make his annual Rosh Hashana pilgrimage to the grave of Breslov's founder, Rabbi Nachman of Breslov, in Uman, Ukraine. Berland allegedly will not make the trip because he fears arrest and deportation to Israel, where he could be arrested, tried and imprisoned. Meanwhile, seven of his top followers – including his son and grandson – were arrested last month in Israel on tax fraud, money laundering and other charges.
***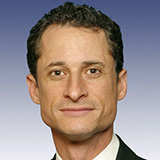 4. New York City Mayoral Candidates. That's right, all of New York City's mayoral candidates except City Council Speaker Christine Quinn make this list. Why? Each of then have promised haredi and hasidic rabbis that they will "revisit" or abolish the city's informed consent requirement for metzitzah b'peh (MBP) – the direct mouth-to-bleeding -baby-penis sucking done by haredi mohels. MBP kills babies. MBP maims babies. And MBP makes many babies carriers – and transmitters – of the HSV-1 virus for their entire lives. Haredim claim their desire to keep sucking unimpeded is a freedom of religion issue. The city's board of health disagrees. So do thousands of doctors and medical ethics experts and noted Constitutional scholars. But every mayoral candidtate with the exception of Quinn has openly pandered to hasidic and haredi rabbinic leaders on this issue. After all, what's a few more dead and maimed Jewish babies when you can get the Satmar bloc vote?
***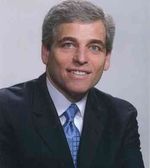 3. William Rapfogel. Rapfogel, the former CEO of the Metropolitan Council on Jewish Poverty, the New York City Jewish community's poverty services arm, allegedly stole hundreds of thousands (or even millions) of dollars from the Met Council with the help of the Met Council's insurance agent, who allegedly over billed for premiums and kicked back most of the cash to Rapfogel and "contributed" some of the rest at Rapfogel's orders to politicians' political campaigns. Our own Modern Orthodox slick Willie is still well loved in his Lower East Side Orthodox community – despite allegedly stealing from the poor."
***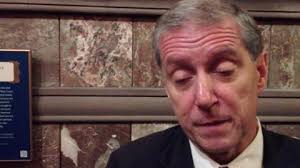 2. Rockland County District Attorney Thomas Zugibe. Known for rarely prosecuting haredi sex offenders, Zugibe recently gave a no-jail probation-only sentence to a hasidic pedophile who admitted to molesting a young teen hasidic boy over a period of months. That molester, Rabbi Herschel Taubenfeld, had been charged with 30 child sex abuse counts and had been taped apologizing to the boy for sexually abusing him. Taubenfeld, who was a teacher in a large Sqvere hasidic boys grammar school in New Square, New York, at the time of the abuse, reportedly still visits that school unchaperoned almost every day. He also operates a day care center in Rockland County. Zugibe calls the plea deal a victory and says he is proud of it. Taubenfeld's victim calls the deal a travesty of justice. Sqvere hasidic leaders are expected to continue to give their community's large bloc vote to Zugibe.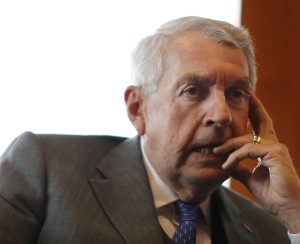 1. Brooklyn District Attorney Charles J. Hynes. Hynes has long been accused of going easy on – or of not going at all – on haredi criminals, especially haredi pedophiles. But now, while Hipster and Brooklyn sleeps through another hot summer, he's under fire as well for a string of wrongful prosecutions, largely of non-white Brooklynites, and for violating ethical rules as he desperately fights to be reelected. Hynes' campaign released a deceptive ad featuring a "Diana B." who praised Hynes to the hilt. Celeste Ktaz of the Daily News thought Dianne B. sounded a bit like an attorney on Hynes' staff, so she asked the Hynes campaign if Diana B. or anyone else appearing in any Hynes campaign ads were employees of the Brooklyn D.A.'s office. The Hynes campaign said none were. But it was lying. Diana B. turns out to be Diana Brogan, a sitting A.D.A. in Hynes office. Her appearance in the commercials is a violation of New York State Bar Association rules even if she had been properly identified. Months ago, Hynes said that haredi harassment, extortion, coercion and shunning of child sex abuse victims and their supporters was worse than the "Mafia." But now, as a desperate Hynes goes from hasidic rebbe and haredi rabbi to hasidic rebbe and haredi rabbi pleading for bloc votes, he walked back that statement, calling it inappropriate and apologizing for it. But Hynes did not at the same time condemn the actual harassment, extortion, coercion and shunning of child sex abuse victims and their supporters that is so common in Brooklyn. Hynes also allowed a Satmar hasid who offered a hasidic child sex abuse victim and her boyfriend $500,000 to flee the country and not testify against her hasidic molester to plead guilty. Hynes' prosecutors asked the judge for a stiff prison sentence of six months. The judge, reacting to prosecutors' request for a mere slap on the wrist, said he might just sentence the hasid to a probation-only sentence. Three other hasids who threatened and coerced the victim's boyfriend and destroyed his restaurant business got probation-only sentences in plea deals entered several months ago. Hynes had previously said publicly that he would not deal with Kiryas Joel Satmar Rebbe Aharon Teitelbaum because Teitelbaum had equated that teen victim – who was 12 when the abuse started and who was still a minor when the trial began – to a prostitute and had encouraged harassment of her and shunning of her family and supporters. But the last two weeks have seen him groveling at Teitelbaum's feet in search of his Satmar faction's bloc votes. Hasidic and haredi child sex abuse victims shouldn't feel that they are all alone, though. Hynes also allegedly goes easily on accused Mafiosi – especially when they happen to be the brother of the husband of a sister of one Hynes' most senior A.D.A.s, Susan Quirk, Hynes' director of legal hiring. Quirk's father is Hynes' chief financial supporter Dennis Quirk, who heads the New York State Court Officers Association. Quirk also has a series of sweetheart contracts with the city that give him the parking and food concessions at various city attractions along with control of at least one city ice rink.
What do you think?