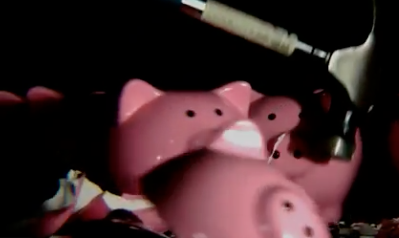 We at Heeb are no strangers to the sweet siren call of swine. That's why this Kickstarter, launched by amateur filmmaker Michael J. Epstein, caught our eye:
From the official description:
Ten women are stranded and killed off by a mysterious murderer, The Butcher. They soon realize that the killer may actually be someone among them.  The story (set in the 1970s), explores […] ideas associated with both pigs (animals, greedy, filthy, overeating, chauvinism) and women as pigs (meat market, etc.).
Suffice it to say, our curiosity was piqued.
But, time is running out to fund this porcine masterpiece! If you don't cough up some shekels, we may never learn who the Butcher is, and whether his (or her!) greedy, filthy, overeating chauvinism is the result of a bad Hebrew school experience, or just blowback from a criminally restrictive kosher diet. So, head over to Kickstarter, give this Epstein guy a buck or two, and tell him Heeb sent ya'.
After all – if anyone knows Pigsploitation, it's us.
What do you think?