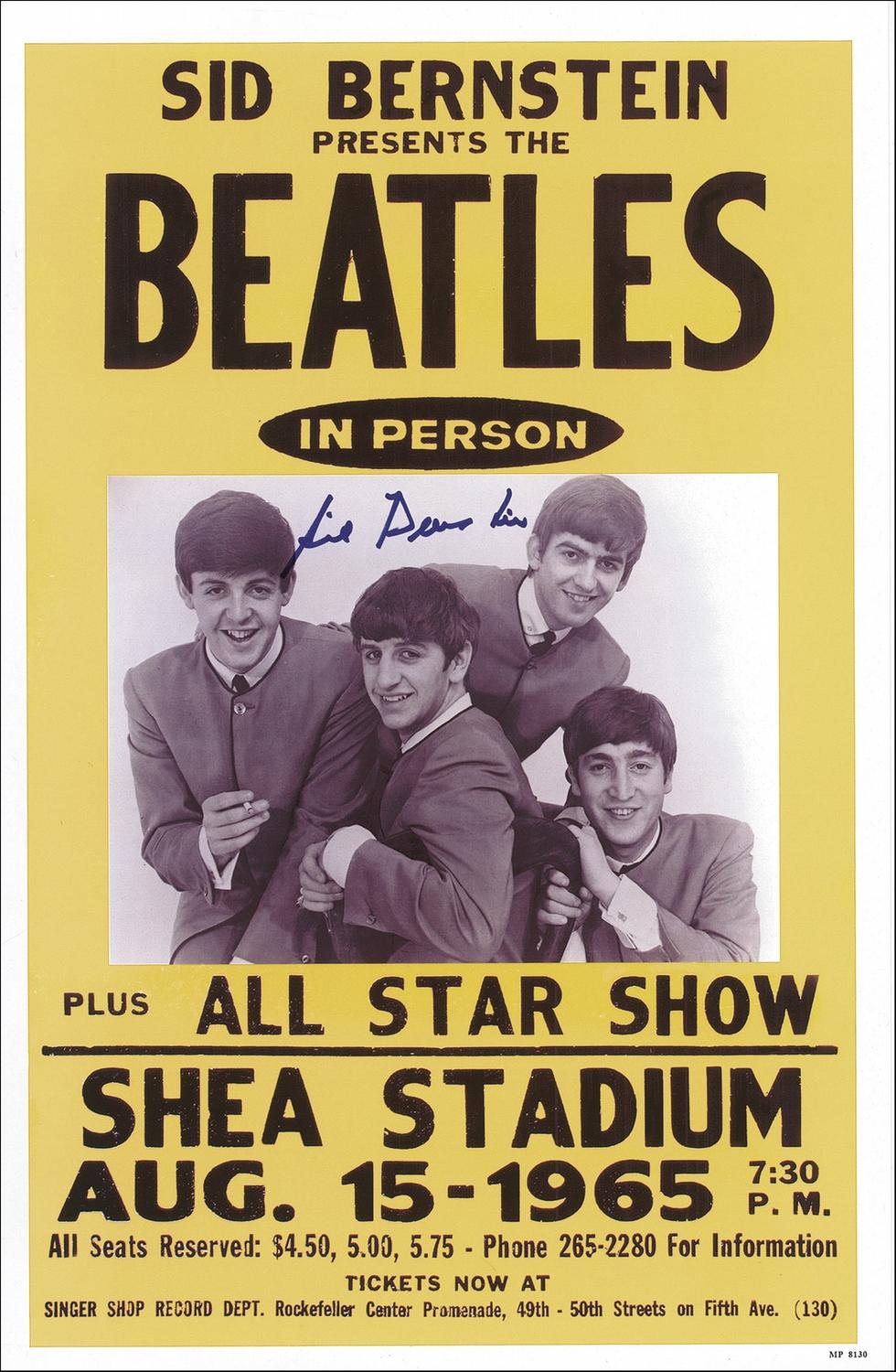 Sid Bernstein may not be a name known to many today, but back in the day, he was a giant in the world of music promotion–for decades he worked with a glittering array of huge stars, in every genre, but he is perhaps most well known for bringing the Beatles to Shea Stadium.  Sadly, Bernstein, who has been in poor health for a while, passed away this weekend.  Through our mutual friend, Jason Ressler, we met Bernstein once at his birthday party, and recall him as a jovial and cordial host.  We'll give the last word on Bernstein to Ressler, who made the documentary Sid Bernstein Presents, and who was the first speaker at the funeral:
"I just told everyone he would have wanted them to be happy and that they should go eat something great in his honor, how we had picked this funeral home over Frank E. Campbell because it was closer to Zabars, how if it was someone else's funeral Sid would have rolled in late, having just found something to eat and be covered in crumbs, "whispering" loud. I said that he would ask the hearse to pull over on the way to the gravesite for "a little eclair" if he could. I called him a glutton but said I meant it in a good way. I told them a story about when we were filming him at a Beatles convention he got on stage to give a speech and spoke for 30 minutes about Patsy's (the pizzeria). The family's favorite line of mine was in the middle when I said I can see this is real Sid Bernstein funeral, with family, friends, business associates, and even a couple of con artists in the audience…
The rest went well too. Mostly upbeat, some sadness, but all appropriate and good…
So Deutschie, keep the spirit positive, and know that he truly cared about people and food more than any fame or fortune, unless that fame and fortune got him to be with more people and food."
Sid Bernstein, August 12, 1918-August 21, 2013, Oleh V'shalom.
What do you think?