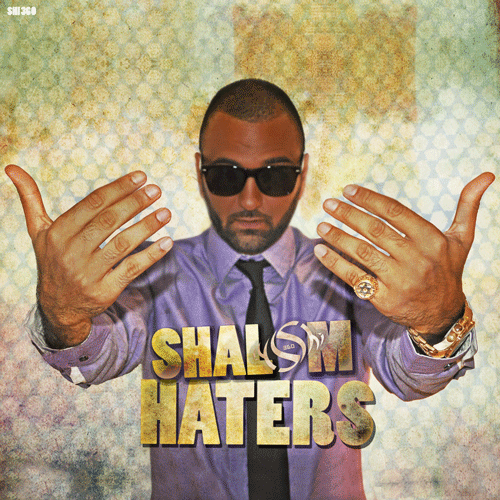 Haters are gonna hate. Israelis are gonna rap about it. SHI 360 did just that. Having spent many teenage years in North America, SHI 360 brings Western style hip-hop/club music to the untamed Middle East. The result? Israeli hip-hop gold.
When I think of Israel and hip hop, the first thing that comes to mind is some random Israeli dude with a shaved head, rapping entirely in an Israeli accent with some distinctively Middle Eastern beats in the background.
And yet, what we are given is a song you'd expect to find in an American dance club.
Some random thoughts as my addled brain tried to process this song:
If Moby and Akon had a child, and then that child had sex with one of the shaved-head members of Israeli group Hadag Nahash, it would be SHI 360.
Speaking of shaved heads, do Israeli men shave their heads for a good reason? Too much sun? Are they embarrassed about their Jew fros?
The only Hebrew words I understood in that song was something about Skype and America.
Gotta give respect for the hilarious/classic Jewish self-deprecation line about being a hairy immigrant. #Jewishproblems
I'm a bit confused about the title. Are they haters hating on peace? Is their rapping crew called 'Shalom haters'? Or is SHI merely saying "yo" in Hebrew to all the haters out there?
Israel is really catching up to America. Now all white rappers in Israel are required to have at least one black man in their crew. #Diversity
If this a sign of things to come, Israel should know one thing: American musical influences are here to stay.
Single and album available here.
What do you think?