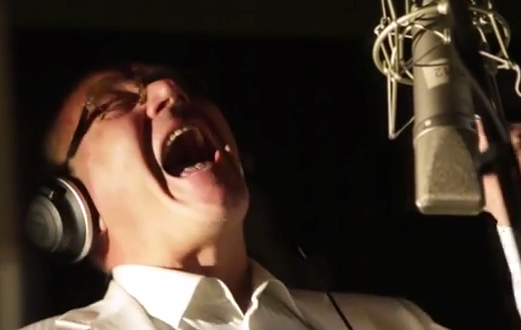 Leonard Cohen's "Hallelujah" enjoys the dubious honor of being one of the most covered songs of all time, to both beautiful, and cringe-worthy effect. It's in the later category that this latest effort to cover Cohen's classic ballad is likely to fall.
Scheduled for release this coming Rosh Hashanah – the start of the year 5775 on the Jewish calendar – the Russian Jewish Congress' "Musical Marathon 5775″ is a planned three hour rendition of "Hallelujah," that will feature 150 Russian Jewish notables (scientists, actors, and oligarchs like Mikhail Fridman, Russia's second-richest man) joining a chorus of 5,625 others (yes, 5,775 people in total) in the hopes of breaking the Guinness World Record for "Longest Officially Released Song," as well as for "Number of Vocalists on a Single Track."
According to Yuri Kanner, president of the RJC, who partnered with Igor Sandler Productions for the project, this recording "will support Jewish identity, promote Jewish life, Jewish values ​​and traditions."
How a bunch of Russian big-wigs singing an English pop song is gonna do all that is anyone's guess. For what it's worth, the track will also, almost certainly, sound like cats in heat being sat on by flatulent sumo wrestlers.
Take a listen:
What do you think?