[Editor's Note: Welcome to "Is It Jewish?" – our new column in which writer Katie Schwartz selects arbitrary objects, and assesses them for any relative semitic value. Katie's finely tuned Jew-dar is calibrated to pick up even the faintest of Jewish pings from household items both common and not-so-common. If you're the sort of person who craves constant Judaic validation from inanimate objects, you've come to the right place. So sit back, relax, and enjoy the first installment of "Is It Jewish?"]
*****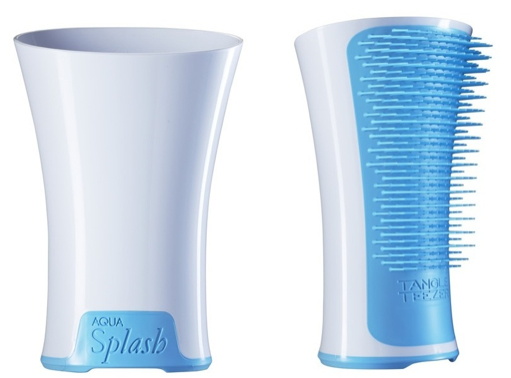 COST: £12.98: With the currency exchange, this upright creepy hair poker will cost close to $22 without shipping & handling.
There are countless blogs and websites dedicated to —yup, you guessed it—hair brushes. And the names, "Satin Strands Looper Paddle Brush," "Denman Volumnizing Brush," and "Cricket Static Free Fast Flo Ultra Vent Brush," to name a few. Who the fuck walks into a store and asks for a hair brush with a 7 word name?! What clerk is going to say, "Oh, I love that brush, too. Unfortunately, it's out of stock. I highly recommend the "Spornette's Long Smooth Operator."
The names of these hairbrushes sound like a cross between titles for personal ads and STDs.
"Aqua Splash is the latest innovation from Tangle Teezer, and the first upright, non-slip, water-loving detangling hairbrush. It just loves to dive in and save stranded hair! The hollow design makes for easy, lightweight handling, and the rounded edges allows for smooth, free-flowing detangling": Is there such a thing as a hairbrush that isn't water resistant? No, there isn't. I CHECKED. — This bit, "It just loves to dive in and save stranded hair" sounds like something oozing from the lips of a pedophile in an ice cream truck.
IS IT JEWISH? 
THE CASE FOR:
Seems like a Jew-fro owner's dream come true. However, it's aqua and white. That's a problem. Speaking for myself, I'd rather see a corpse than aqua; it's as ominous as pastels, which makes my gums itch and my knees weak. I've also never met an aqua loving Jewish person. We've got turquoise lovers in the clan, though I'm not sure about aqua. Worse, there's an accessory cup to place the brush in. If the cup doesn't have holes for draining excess water, my beloved Tangle Teezer will become a mold laden disease factory.
THE CASE AGAINST:
Appreciation for the Aqua Teezer's tranquil color, reminiscent of time spent on the beach is a value-add, I think. It will look great in the bathroom cabinet or on the kitchen sink, though spending $22 on a hair brush seems excessive. It does have the potential to be a conversation piece…
VERDICT?
Religious neutral, I really can't see a Jewish woman or a non-Jewish woman pining for and buying this hairbrush.
*****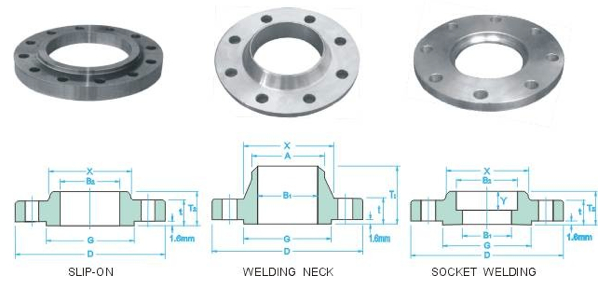 COST: Depending on the size and weight, flanges cost pennies or close to 2K: (I'm trying to visualize the moment when someone realizes their destiny is setting price points for flanges. Did lightning strike at a construction tradeshow? Or while sitting at a conference room table lined with suits, engaged in a heated flange debate?)
Internal ridge for strength, such as the flange of an iron beam: Sounds like a coccyx. Speaking of, did you know that an injured coccyx is called coccydynia? You can buy flanges at any DIY home store or from a company that sells mass quantities for industrial use:
(A) Kill me now.
(B) While going to school in England, a popular euphemism for vagina was flange.
(C) Note to self – Next business venture: "Pimps and Pipes." Rest assured I would provide health insurance.
IS IT JEWISH? 
THE CASE FOR:
From a career perspective, I can't see a flange business; industrial or otherwise, tracking with that many Jewish men or women. It's a hard sell to parents. Then again, grandparents might find it a noble profession, though if you're a pimp or a madam, owning Flange Corp USA is a great cover.
THE CASE AGAINST:
Without question, I can see an engineering graduate from MIT who went to high school at a boarding school like Kent, moving back to his home state of Ohio, (Go Buckeyes!) and joining the family flange business. Picture it: Smith & Sons Flanges has been in the family for a hundred years. The men wear khakis with button down shirts and Penny Loafers with actual pennies in the loafers. They have lunch meetings in a wood paneled conference room overlooking the warehouse, feasting on ham sandwiches from Honey Baked Ham.
Conversely, if a dame went to Kent and graduated from MIT, and then went back home, she would join the family business to learn about operations. Though, eventually, she'd branch out on her own or create a subsidiary.
VERDICT:
Flanges are not Jewish
*****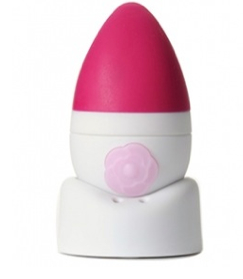 Cost: $169. Speaking for myself, I'd rather hire someone to dine at the Y than spend 170 dollars (+ shipping!) for an orgasm.
It's USB Rechargeable, so I can plug it into my laptop while I'm at work. They recommend you "wash with soap and water and dry on the rack of your dishwasher." My self-esteem dipped at $169. Because I don't own a dishwasher, it's plummeted. Thank you SO MUCH.
IS IT JEWISH?
THE CASE FOR:
The shape of an egg reminds me of my grandmother saying, "I take a hardboiled egg and HALF A GRAPEFRUIT fah breakfast."  Of course, it has to be the moment she wakes up at 4AM. God forbid she sleeps until sunrise.
Lest we forget, an item designed to provide orgasm that conjures memories of my grandmother is about as hot as slamming a suction cup vibrator onto a refrigerator and fucking it.
THE CASE AGAINST:
The light pink rose accenting the dark pink egg feels like it's going to a house in Connecticut, specifically a white colonial where an insurance agent's wife is cooking enough for four people, LITERALLY four people. The meal consists of a honey baked/glazed ham, creamed pearl onions, frozen peas and mashed potatoes.
VERDICT: 
I can't see a Jewish dame or a Shiksa spending $169 on a vibrating egg for an orgasm, especially a two-toned pink one that looks like it came out of a Dove catalog. The "Amie" is religious neutral.
What do you think?