It's a bird, it's a plane… no it's just some yid who saw Seth Rogen wearing a "Super Jew" tee shirt in Funny People this weekend. Trendy Jews have made these tees (below) the hottest item since Madonna encased her sinewy arms in Ed Hardy, only these are three times more douchey. Not even a poor villager in the Sudan would want these Semitic freebies.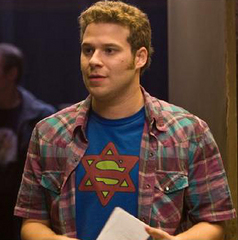 1. Seth Rogen has transformed Hollywood's leading man into a schlub. Unfortunately, he's also responsible for reinvigorating the Jewish-novelty-clothing meme. $24.00 at Moderntribe.com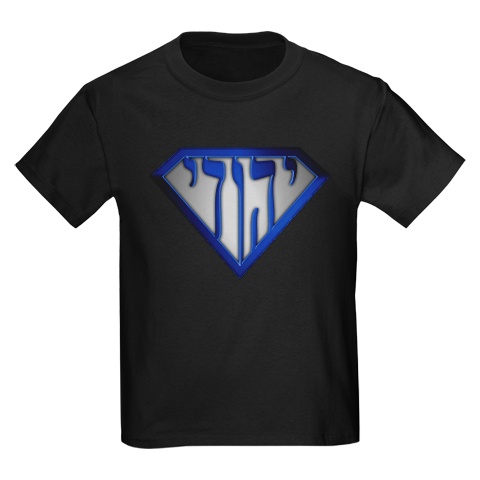 2. This is the perfect gift for you're obnoxious Israeli cousin who can now accuse anyone who asks what the Hebrew means of being an anti-Semite. $21.99 at Psychoic.com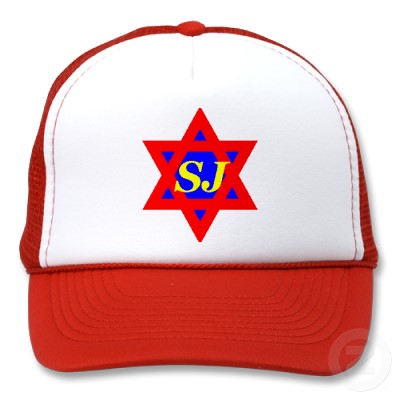 3. Hmmm, what could possibly be more douchey than a Super Jew tee shirt? How about a trucker hat? Yeah, that'll do it. $14.95 at Zazzle.com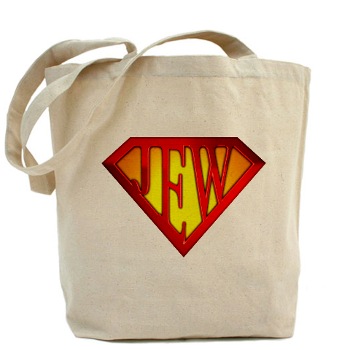 4. This "Jew" tote bag feels less like a fashion accessory and more like something you'd be forced to carry at a trendy "green" concentration camp. $14.99 at Psyochic.com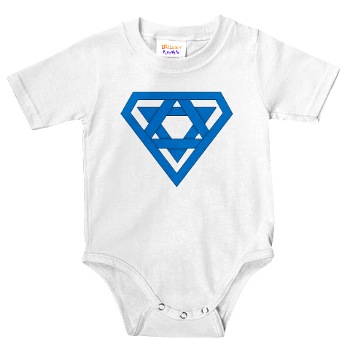 5. Making yourself look like a jingoistic tool is one thing, but forcing a helpless toddler to wear this Super Jew onesie is grounds for calling child protective services. $12.50 at Cafepress.com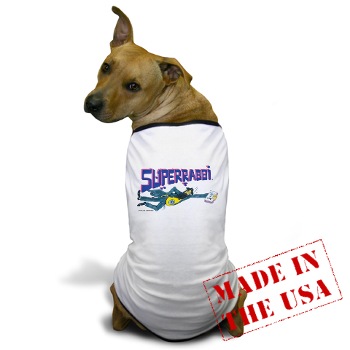 6. When it comes to animal cruelty Michael Vick's got nothing on the makers of the "Super Rabbi" doggie sweater. $19.99 at Yardenia.com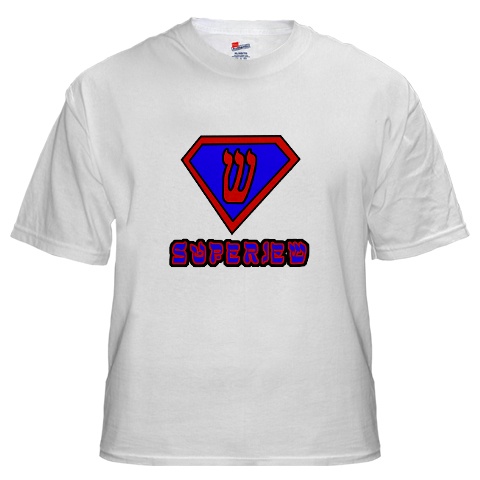 7. My autistic colorblind nephew wouldn't design such an eyesore. This is kryptonite to your cool. $22.00 at Cafepress.com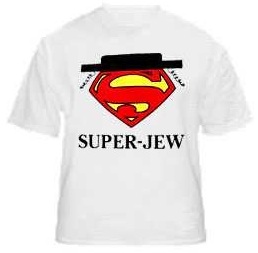 8. It has a hat and payos so that makes it funny, right…right?
If only it came with a dreidel and a bagel too, then it would be really funny. $20.00 at Plugot.com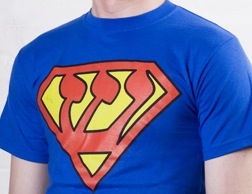 9. Look at this fucking excuse for a trendy ironic tee. Oh wait, it's ours. Did I mention how nicely it complements your eyes? Yeah, you should totally buy this one. $27.50 at Heebmagazine.com
What do you think?