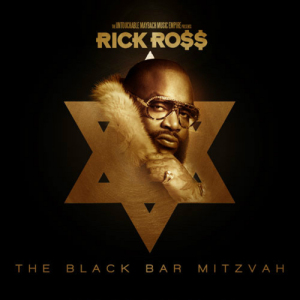 When we last left rapper Rick Ross, we were celebrating the release of the Teflon Don's Black Bar Mitzvah mix-tape. But, were our celebrations premature? Perhaps.
You see, it seems as if Mr. Ross's life has been threatened by members of the Gangster Disciples, who are less than thrilled with Ross name checking GD founder Larry Hoover on a Black Bar Mitzvah's track. Oh, and the star of David on the album cover? Well, they're not too happy about that either – turns out it's the Disciple's gang sign, and they don't like prison-guard-turned-rapper Ross using it.
Following threats posted online against the rapper Ross has begun canceling shows. No word if the Goldsteins, whose own bar mitzvah is scheduled for next month, plan to do the same.
What do you think?