'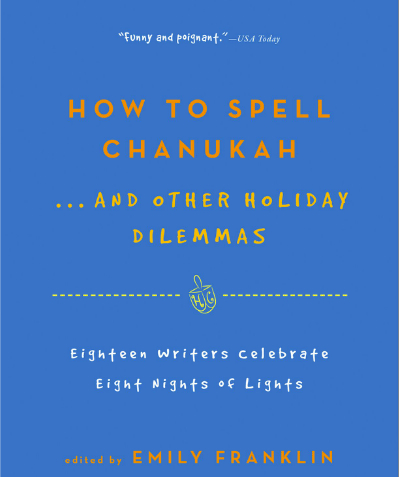 Tis…" (as they say) "the season"; Hanukkah is right around the corner, and around the world little Jewish boys and girls are giving their parents a hard time because goddammit, the Swensons down the street have an amazing Christmas tree so why can't we?? 
But we digress. Sort of.
We want to see how you decorate your Hanukkah bush. That's right – leave the Christmas trees to the goyim down the block – If you've got a Hanukkah bush, we want to see it. If we like it, you'll win a copy of the newly released How To Spell Chanukah…And Other Holiday Dilemmas, from our friends at Algonquin Books, featuring stories ranging from comedic to snarky by former Heeb publisher Joshua Neuman, along with Jonathan Tropper, Jennifer Gilmore, Steve Almond, and more!
Here's the deal:
What: Heeb's Hanukkah Bush Contest.
When: Between now and Friday, December 7th.
How: Email [email protected] [Subject line: HANUKKAH BUSH] with your name, a photograph of your Hanukkah Bush, and a few words of description.
Winning:
— One submission will be chosen by the Heeb editorial board as the winning bush, and will receive a copy of How to Spell Chanukah…And Other Holiday Dilemmas: Edited by Emily Franklin.
— Winner will be notified by email.
— Winning submission announced on Monday, December 10th, and featured on the Heeb homepage.
Now, so we're not accused of promoting assimilation, we should be very clear here – your Hanukkah bush can have NO OVERTLY CHRISTMAS ORNAMENTATION. Drape it with pickled herring; Cover it with tinsel made from Hanukkah gelt gold foil wrapping; Maybe you think latkes make an particularly aromatic ornaments? Have fun with it! Only the Hanukkah-ist of bushes will be considered:
So, there you have it. Heeb wants to see your Hanukkah Bush. After all – 'Tis the season!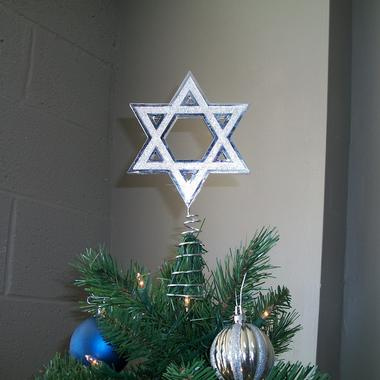 ****
cover image via
What do you think?