We don't know if any of those stars twinkling up above have six points, but we're not the first to wonder whether the planets they're orbiting keep kosher. If a UFO were to land tomorrow, we should be so lucky to have a couple of the NJAs below disembark.
The Joozians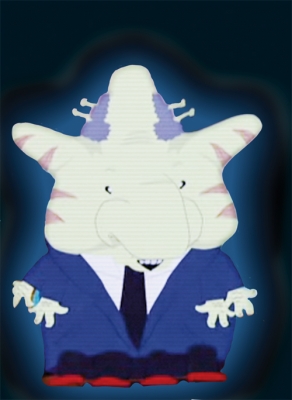 In South Park's 100th episode, the kids discover that the peopling of Earth was a result of the machinations of the Joozians, huge-schnozzed/fro'd aliens who control all the media in the universe. The Joozians, we learn, seeded the Earth with diverse species from around the universe in order to shoot an intergalactic reality show, which confirms my long-held suspicion that on the universal IQ scale, we earthlings are basically the Heidi Montags of the cosmos.
The Solomons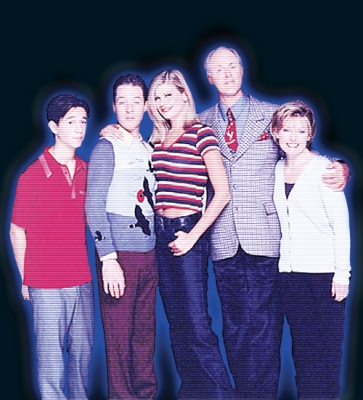 If John Lithgow and the rest of his alien clan from Third Rock from the Sun don't look all that Jewy, it's because they are actually converts. In one episode, late in the first season, the mild-mannered aliens attempt to figure out human ethnicity and deduce that they are Jewish because their surname is decidedly Hebraic. Even though, later on the episode we learn that the name was chosen at random from the side of a truck, we still can't help but feel a little flattered.
Dr. Zoidberg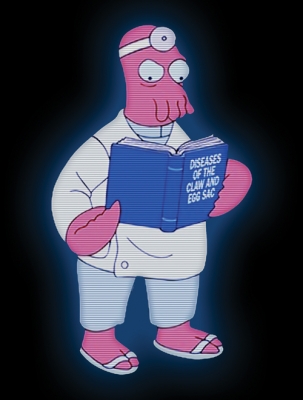 Somewhere out there a reader with no girlfriend and the complete Futurama series on DVD is poised to write us a nasty letter informing us that "Zoidberg wasn't even allowed at the 'Bot Mitzvah' (the robot equivalent of a Bar/Bat Mitzvah) in Season Four because he's a shell fish." But please consider the following: He's a doctor, his name ends with "berg" and he speaks with a Yiddish accent.
Watto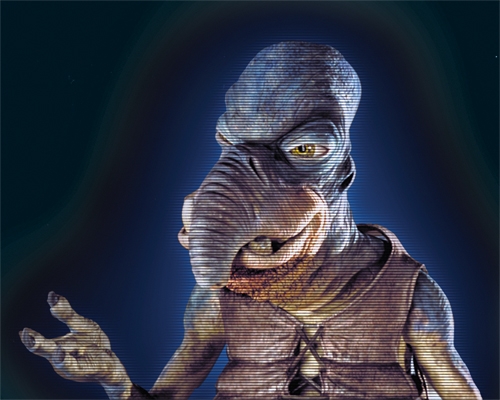 Between the hook nose, black hat and the incessant haggling, this Toydarian junk dealer from Star Wars: Episode I seemed right out of central Semitic casting. He may not be the most pleasant company for an interstellar voyage, but we can't help but admiring him for the way he totally blew off Quigon Jin with his classic putdown: "Your [Jedi] mind tricks don't work on me. Only money."
Reuben Flagg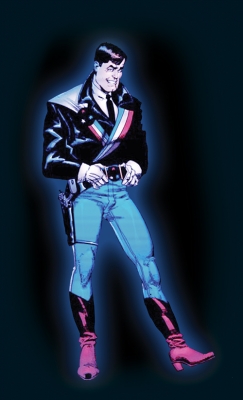 Although he is of human descent, the Jewish protagonist of American Flagg, Howard Chaykin's cult classic comic book, was born on Mars and later returned to Earth, which technically makes him a "visitor." Back in the good old U.S. of A, Flagg enforced the law, fought corruption and satisfied the ladies, including one hot Nazi chick in a literal "fuck you" to Hitler's Third Reich.
The Aliens From SignsÂ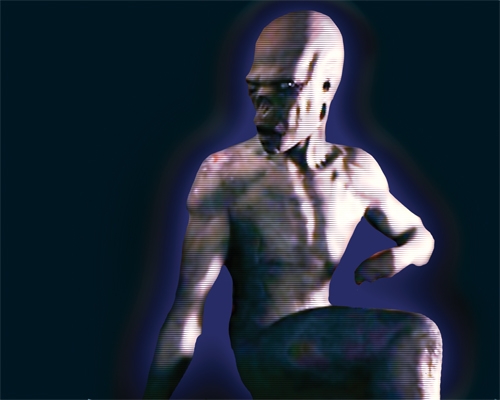 Although these inverted-nosed visitors may not be explicitly "Jewish," the fact that their main adversary is a Catholic priest played by Mel Gibson makes them, at the very least, honorary Members of The Tribe.
What do you think?