That's the question being asked by Brooklyn assemblyman and totally reasonable guy Dov Hikind as part of his new #NoNazisInUS initiative.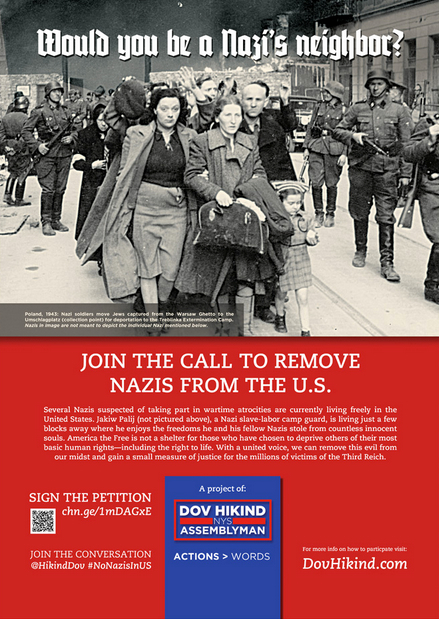 While I'm sure we can all agree that Nazis are bad (they are!) and getting rid of them is good (it is!) it's a little strange that the Brooklyn-based Hikind, himself the son of Holocaust survivors, is leveraging his sizable political to use on, as his website states:
…Nazis who were ordered deported by the U.S. but who have never left the country. The Justice Department's list includes Theodor Szehinskyj in West Chester, Pennsylvania; John Kalymon in Troy, Michigan; and Jakiw Palij in Queens, New York.
That is – an issue which evidently exists outside of Hikind's jurisdiction by measures of borough, state, and even time-zone boundaries.
Still, Hikind might be on to something here; For those of you planning an upcoming move, it's important to ask your realtor if your new neighborhood is zoned "Nazi-free."
Never hurts to be too careful.
What do you think?